Where to Buy High-quality Fairground Bumper Cars for Sale?
Amusement park bumper car rides belong to popular amusement park facilities for both kids and adults. You can easily find various models of antique bumper car rides in amusement parks, theme parks, fairgrounds, parks, squares, carnivals, funfairs and family fun centers. Due to its popularity and pervasiveness, the dodgem car can be a international entertainment facility. Especially the fairground bumper car rides are very attractive for people. Through the fairground amusement bumper cars, players can experience the unique excitement and fun brought by the facility. Without injury on their bodies, they can drive the dodgem cars to collide other cars randomly. You can find many people queuing up the exciting entertainment ride. Thus, the fairground bumper cars for sale are also hot products for investment currently.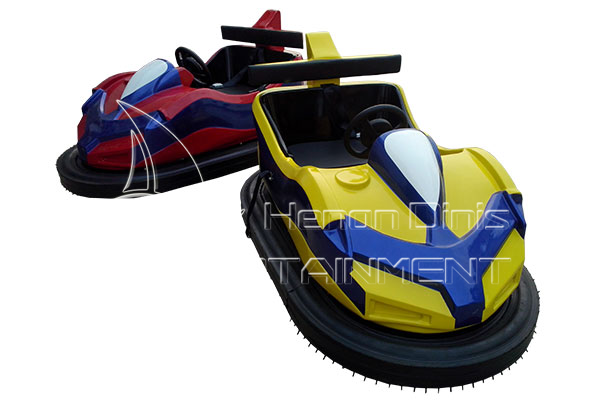 Where to buy high-quality fairground bumper cars for sale?
Dinis amusement group is a professional and leading fairground amusement dodgem cars ride manufacturer in China. For many years, we have designed, manufactured and exported a wide range of fairground amusement bumper car rides to customers in the world. For the products, our company can ensure the high quality. In the corporate philosophy, Dinis aims to establish long-term cooperative relationship rather with all the customers rather than just one deal. Thus, Dinis will ensure the products could meet all you demands under the premise of guaranteeing the product quality.
Then in terms of prices, as a professional supplier with our own factory, Dinis can offer reasonable prices of all playground dodgem cars. Our factory can finish all the production process. Therefore, if you have any demands for parts, we can also easily meet your demands. In Dinis, the fairground bumper cars sale are in various themes, sizes and materials. If you have had the product drawings, you can directly communicate with the engineer and we will try our best to meet your requirements. Thus, if you want to have bumper cars fairground ride, you shall seize the opportunity to cooperate with Dinis company.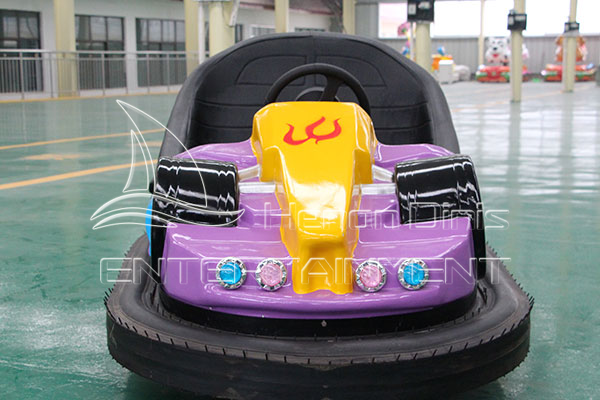 Classification of amusement park playground dodgem cars for sale
In accordance with the motor way, the fairground bumper cars funfair rides can be divided into the three kinds:
Ceiling net electric dodgem car rides for general parks and family fun centers
It is the most traditional kind of amusement park dashing cars. This kind of bumper cars are powered through the conductive floor and ceiling. The current is transmitted to the motor of bumper car, thus the wheels start to work under the function of deceleration mechanism. The ride requires special floor and conducting rod. Thus, if you have limitations in the budgets or space, maybe you shall consider carefully before the purchase. Currently, you can see the ceiling grid bumper cars in some parks and family fun centers.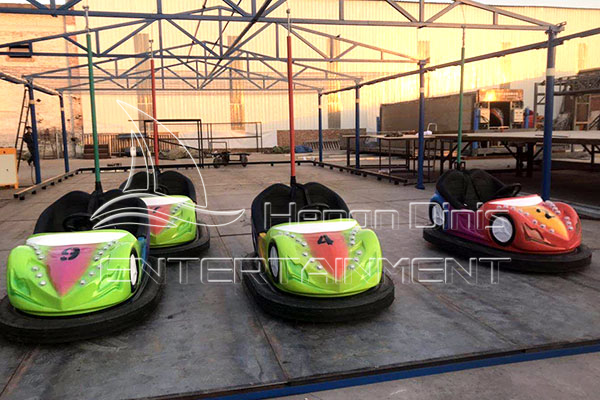 Floor powered fairground bumper cars for sale that only requires conductive floor
Unlike the ceiling-net dodgem cars, the floor powered dodgem cars only require conductive floor to generate power. The dodgems could directly get power from the floor. In the venue, one remote control could control all the dodgems cars. The operator could set the time in advance. And the operation is easy. The operators just need to turn on or turn off the switch of amusement fairground bumper cars. The speed of the floor-powered electric dashing cars is also low, but the speed is faster than that of the ceiling-net bumper cars. This kind of park equipment is suitable for the businessman who have a fixed place.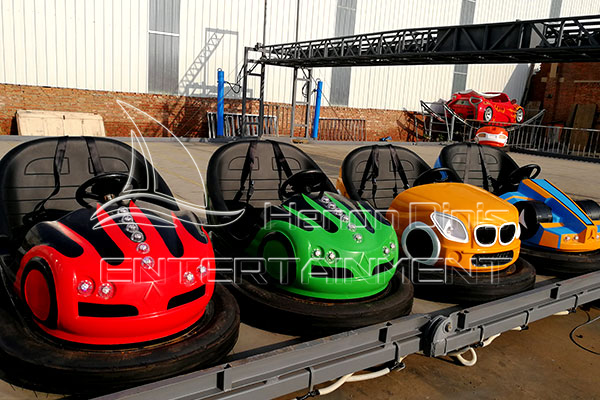 Battery powered dashing car rides for carnivals, funfairs, playgrounds and parks
It is the latest amusement bumper car equipment in the market. Different from the above two kinds of dodgem car rides, the battery bumper cars don't need conductive floor or rod. This kind of ride is powered by battery. Thus, the battery dodgems are environmentally-friendly. There are various kinds of bumper car rides in Dinis, such as drift bumper car rides, etc. Besides, there are cute animal dashing cars rides for children. Due to the low requirement, the battery bumper car rides can be carnival rides during festivals.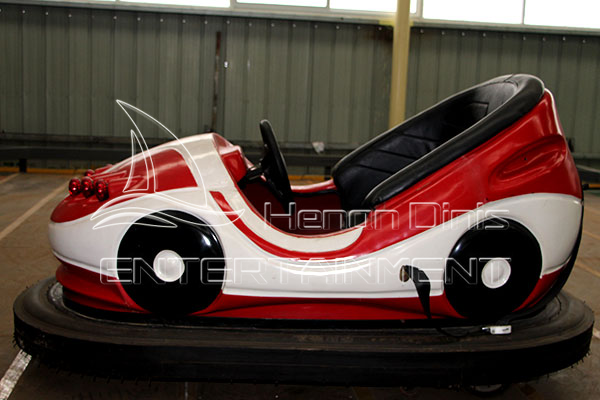 Another two popular types of fairground bumper cars for sale in Dinis
Dinis also manufactures another two kinds of fairground amusement park dodgems for sale to meet different requirements. They are also quite popular in amusement parks and playgrounds.
Inflatable entertainment bumper cars for sale in Dinis for water and aqua parks
Inflatable dodgem car is another type of fairground amusement bumper car ride. The portable equipment is mostly in water parks, aqua parks, ice parks, etc. From the motor, the inflatable amusement bumper car ride belongs to the battery powered bumper cars. The structure is different. The lower part of the fairground bumper cars for sale are made of polyvinyl chloride, which could greatly reduce the impact sensitivity. Of course, similar to the traditional dodgems, the inflatable bumper car rides have colorful LED lights, remote control and other accessories.
Hot sale Dinis laser bumper car rides for both kids and adults
Laser bumper car ride is also a new amusement equipment in the bumper car industry. It is a interaction game. There are inflatable laser bumper car rides and metal dodgem car rides in Dinis. You can choose the suitable one in accordance with your specific conditions. Riders can control the dodgem cars by themselves and shall try to avoid being shot by the players on other dodgem cars. Besides, in the process, there will be special light and sound effects. For most players, such experience is very interesting. Thus, the laser dodgem cars are suitable for playgrounds and amusement parks.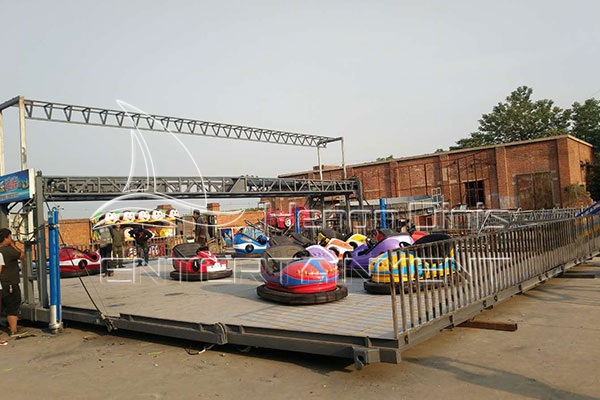 Advantages of Dinis amusement fairground bumper cars for sale
High quality materials. Dinis factory adopts high-quality materials, such as FRP materials, quality battery, as well as qualified conducive floors. Thus, the fairground amusement dodgems can be durable.
Customized services. For the carnival equipment, the color, size, appearance, music and configurations are customizable. If you have any specific requirement, Dinis is willing to meet your requirements.
Easy operation. The fairground dodgem car rides are controlled by remote control. On the mini ride, players just need to hold the handles to drive and control the direction.
Advanced technology. Dinis has accumulated rich experience in the amusement facility industry.Besides, the company has exquisite craftsmanship and skilled workers to guarantee the project quality and progress.
Strict delivery procedures. Before delivery, each product in Dinis plant will have to go through repeated inspection and verification to guarantee the quality of final products.
Reasonable prices. In our own factory, Dinis could assemble and produce fairground bumper cars sale by itself. Thus, the company could directly sell the amusement park equipment at reasonable prices.
Highly interaction. Different from other amusement facilities, bumper car rides are highly interactive. Rather than just sitting and enjoying, players could control the steering wheels to do forward or collide with other cars. Thus, players could enjoy great fun in the process.
Great returns. Due to the great interaction and popularity, the addition of the dodgem bumper car project is a great selection for your business. It will attract a large number of customers and bring great returns for you.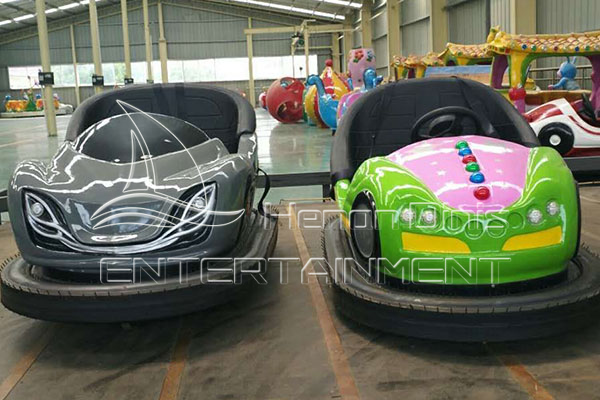 What are the components of fairground dodgem bumper car electric rides?
The bumper car body mainly consists of control mechanism, transmission mechanism, car body, chassis, rear wheel, cushioning tire, seat belt, conductive pole, etc. Besides, there are dodgem car floor, battery, motor, handles and other parts. One dashing car could hold 2 people. In the venue, a dozen of bumper cars could simultaneously start. Thus, it has enjoyed great reputation for its large capacity and exciting entertainment way.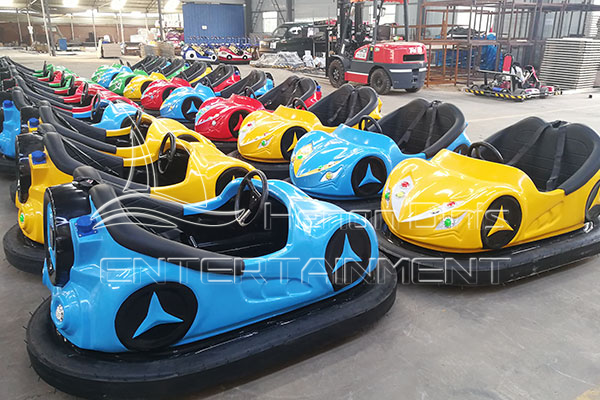 What is the fairground bumper car ride cost per ride in Dinis
There are various kinds of bumper car family rides for sale in Dinis. Of course, the prices of different rides are quite different. But from the perspective of prices, we could offer the quality dodgem car fairground rides at reasonable prices. That means compared with other competitors, our prices are more competitive. Certainly, while comparing prices, you shall also take the materials, quality, configuration and customized models into consideration. Besides, our company has our own factory to produce dodgem bumper cars. Thus, you don't need to pay the additional intermediary costs.
If you have interests in any kind of fairground bumper cars for sale, please contact us. Dinis is waiting for you inquiry. We believe our company can offer quality amusement dodgem cars for you!