Why are amusement park airplane rides popular?
Amusement park airplane rides refer to the rides whose appearance is airplane. Helicopter amusement rides belongs to airplane fun rides. Due to its simulator aircraft appearance, the amusement airplane ride is very popular with people. At present, you can easily find airplane playground rides in amusement parks, playgrounds, parks and even backyard use.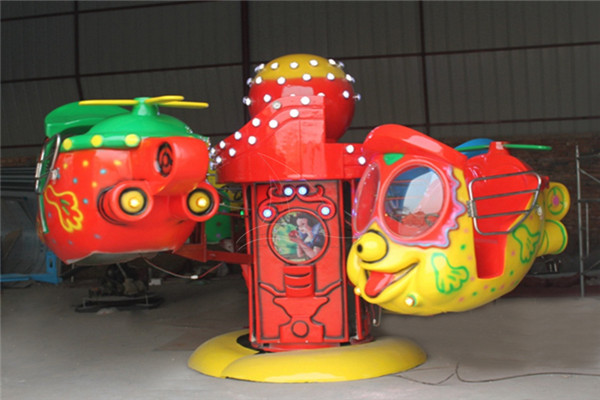 Why are amusement park airplane rides popular
Amusement park airplane rides are prevalent for not only children, but also adults. Due to its large consumer group, it has quickly come into fashion since its invention. The following are the reasons why amusement aircraft rides are popular.
Make people remind memories
Almost everyone has a dream from childhood. Similar to a teacher or a doctor, becoming a pilot is the dream of many people. For kids, the airplane is a mysterious existence. They don't have some opportunities to touch it. When they grow up, they could take a plane to any places they want. But the aircraft has become a valuable memory. Thus, many players take the amusement airplane rides to recall the past.
Make children enjoy flying experience
For children, aircraft is a fresh thing that they can't see in daily life. They are curious about it. It is this kind of curiosity that drives kids to take the ride. Maybe they hear about plane from their parents or friends, but most of them never take it. The amusement airplane ride could make kids feel like flying in the sky. Thus, children always easily fall in love with the new and exciting feelings on airplane rides.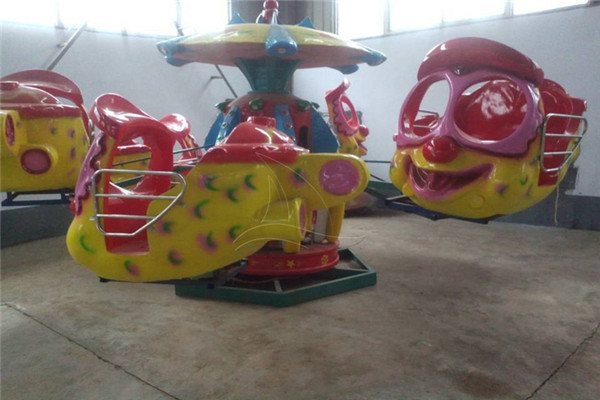 Make kids feel the charm of technology
With the help of technology, the amusement airplane rides have developed into the current rides. The rides are increasingly high-tech and amazing. When children take the aircraft rides, they could feel the charm of technology. It is favorable for their future development. Besides, the rides could broaden their horizons. This point also accounts for its attraction to parents.
Exercise the kids' practical ability
On some amusement aircraft rides, children also need to control the plane. For example, riders on self-control plane can control the rotary height by themselves. During the process, children can not only have fun, but also improve their practical ability. Thus, parents will not miss the opportunity to exercise their children.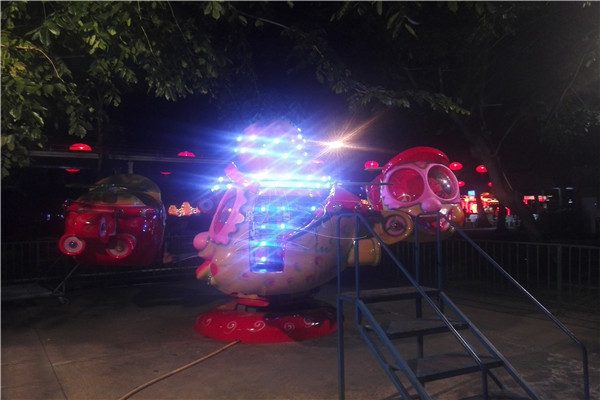 Dinis amusement park airplane ride manufacturer
Dinis Amusement Machinery Co., Ltd. is a professional amusement park rides manufacturer. It has produced various kinds of high-quality airplane amusement rides. Dinis has exported its products to the whole world and won critical acclaim. Due to the following advantages, you can get amusement aircraft rides from Dinis.
High-quality materials
In materials, Dinis adopts fiberglass reinforced plastic and steel frames. With the materials, the airplane ride products in Dinis are corrosion resistant, heat-proof, durable and environmental.
Advanced technology
Dinis has advanced technology to produce superior amusement airplane rides. In painting, Dinis applies high-temperature electromagnetic paint technology. The painting baking environment is dust-free. Then the paintings could sustain its brightness and gloss for a long time.
Experienced workers
Dinis has professional designers and welders. Thus, it can design and produce satisfactory airplane funfair rides for you.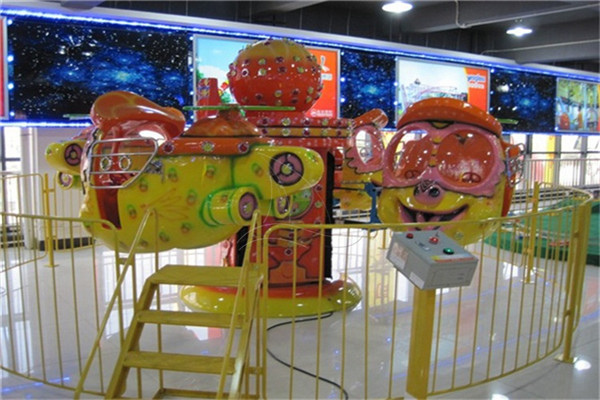 Exquisite design and different models
There are different kinds of airplane amusement rides in Dinis for you to choose. Besides, the airplane ride products in Dinis have beautiful appearance, colorful design and great sound effects or nice music. All these are appealing to people.
One-stop services
Dinis is a self-manufacturing and self-marketing company. It provides one-stop services, including design, manufacture, sales, shipment, installment and maintenance. Relying on such a considerate partner, you don't need to worry about the things after purchase.
Customized models
Dinis can provide customized models on your requirements. In other words, it will try its best to meet your requirements in size, appearance and other designs.
Low prices
As a professional amusement ride manufacturer, Dinis has its own factory to build aircraft fun rides. Thus, different from the agents, Dinis can sell the airplane rides at factory prices.
4 amusement park airplane rides for sale in Dinis
Merry go round helicopter amusement ride for sale
Another name of merry go round is carousel. In the traditional meaning, merry go round is a classic amusement ride containing a rotating circular platform with horse-shaped seats for riders. Dinis replaces the horses with helicopters. The operating principle is the same, but the appearance changes. The merry go round helicopter ride can attract not only those who have interests in helicopter, but also who like merry go round. Thus, it is obvious that the carousel helicopter ride is a good investment choice.
Helicopter tanks war ride is a new equipment in Dinis. The surrounding is a circle of tanks. In the center, the cockpit shape is a helicopter model. When the equipment starts, it will rotate 360 degrees. When shot by the helicopter, the tanks will speak, fume, bubble and spin. The combination of sound, gas effects and fun could fully satisfy players' entertainment demands. Therefore, the ride is suitable for amusement parks, playground and other places.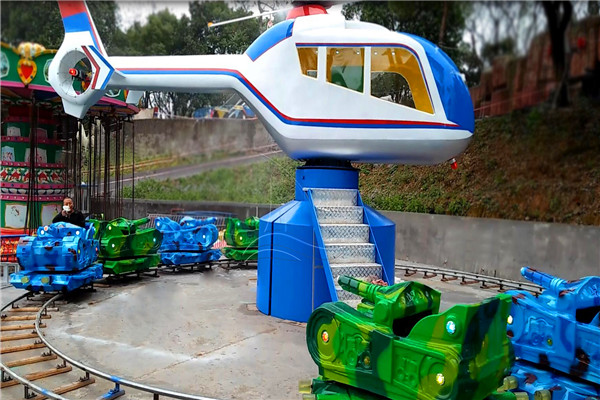 Self-control plane for sale
Self-control plane is a self-control rotating amusement ride. It rotates, and flies up and down. Thus, riders on the self-control ride will feel like flying in the blue sky in a real plane. They can press the button to control their own cabins about rotary and lift height. They can also stop at any time as they want. It is suitable for a whole family. And parents can play with their children. Besides, the rides can exercise their practical ability on the ride. Thus, it is quite popular with both parents and children.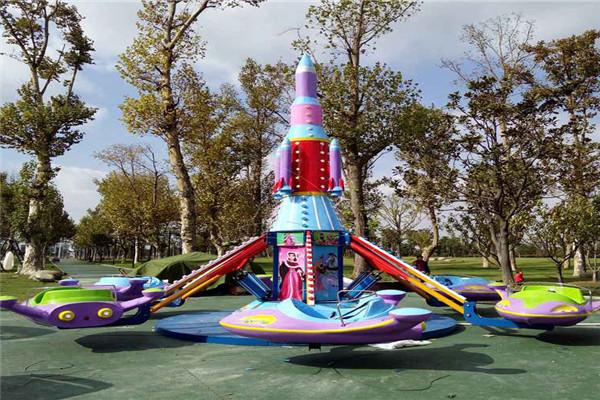 Coin operated electric airplane for sale
Coin operated electrical airplane is an amusement ride for toddle. Its operating principle is the same as other coin operated rides. When you insert a coin, the equipment will swing along with exciting music. You can buy a coin operated airplane ride at a low price. Thus, the ride is common in shopping malls, parks and even stores. Therefore, it has become a daily tool for parents to entertain their kids.
If the above products can't satisfy you or you still have some questions, contact us. Dinis has the ability and determination to make you satisfactory.
How to buy amusement park airplane rides?
Have a thorough understanding of the market and products. After knowing the market preference, you shall choose popular amusement park airplane rides.
Think about the target market. If your amusement airplane rides are for kids, select kiddie amusement aircraft rides.
Consider your actual conditions, including budget and place requirements. If the place space is small, you had better choose small or mini amusement rides.
Find a reliable airplane ride manufacturer. Compare different amusement park airplane ride manufacturers. The material, technology, product, price and service all are consideration elements.
Carry out a field investigation on the selected airplane ride manufacturer.
Negotiate with the amusement aircraft supplier on details. The details include special requirements on size or appearance, services, prices, etc.
Finally, you can make a deal with your partner.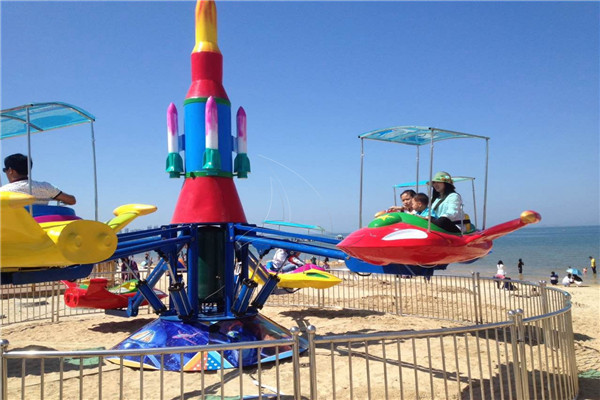 Dinis has competitive advantages in all aspects. Obviously, it is a professional airplane fun ride manufacturer worthy of your consideration. Give us a chance and you will get what you want. Dinis is waiting for your inquiry.