How to Choose Fun Fair Rides for Sale for Your Theme Parks?
Just as its name implies, fun fair ride refers to popular amusement ride that brings fun. It is similar to carnival ride, fairground ride and playground entertainment ride. Currently, fun fair rides are common in fun parks, amusement parks, shopping malls, resorts and even stores. While giving pleasure to players, the fairground riders can bring investors and operators great profits. Recently, the ride has been increasingly popular in the world. Tempted by the values, an increasing number of investors plan to purchase cheap funfair rides for sale.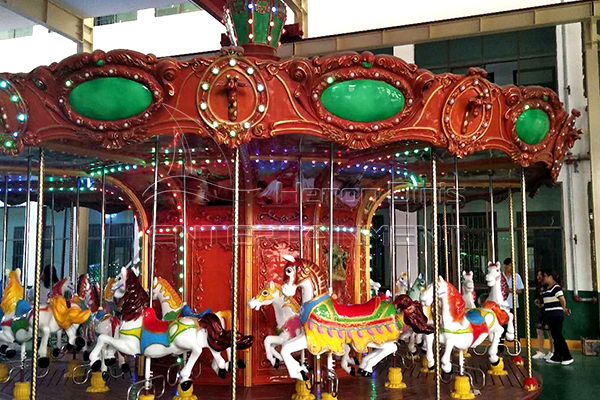 Where can you find fun fair rides machine for sale?
Dinis Amusement Machinery Co., Ltd. is a professional funfair ride manufacturer. The company adheres to the tenet "survive by good quality, develop by high reputation". It has constantly developed different fun playground equipment at different prices and levels to meet the demand of different purchasers. With good reputation, the funny amusement park rides manufactured in Dinis have been exported to Middle Asia, South-East Asia, Europe, North America, Africa, almost all over the world. Relying on the following advantages, Dinis is in the invincible position in the market.
Factory supply and quality-assured
As a professional fun park equipment manufacturer, Dinis has its own factory and different workshops. Dinis adopts fiberglass reinforced plastic and steel frames for materials. Thus, the products can be corrosion resistance and thermal insulation. In paint room, the paintings especially for cars are baked under the constant temperature and dust-free environment. In this way, the paintings are bright, wearable and waterproof. Moreover, the skilled workers with rich experience could guarantee the quality of products.
New and appealing appearance
Generally, the fun carnival rides with new and appealing appearance are more attractive for players. In order to catch up with the times, Dinis is dedicated to developing new funfair rides. The new rides are always decorated with the latest cartoon images.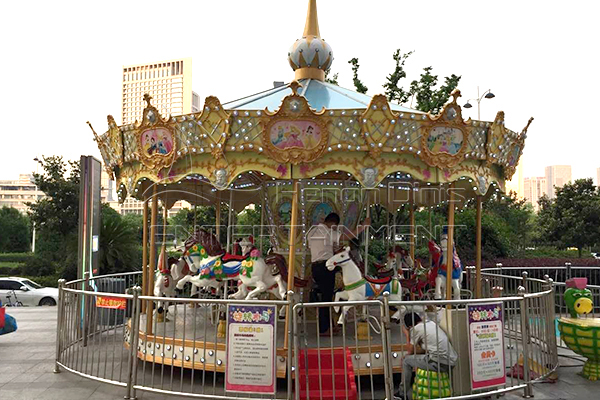 New Funfair Park Carousel Ride for Children
Cabin: 16 carriages
Capacity: 16 people/ passenger
Area Size: 5.5m*4.8m
Power: 3kw
Voltage: 380V
Light: LED lights
Application: amusement parks, theme parks, shopping malls, resorts, parks and family fun centers
Customized services
Dinis have complete specifications of products. According to your conditions, Dinis will recommend the most suitable fun fair rides to you. If the existing specifications are not appropriate, the sizes and appearance of carnival fun rides can be made in accordance with your special requirements. In other words, Dinis is willing to provide customized service until you are satisfied. Thus, you can purchase fairground rides from Dinis without any worry.
Different types of fun rides for sale in Dinis
Dinis has different types of fun rides for sale. But the most closely related to investors is different types of funfair rides for people at different ages. The following is funfair rides list in Dinis.
Children's fun fair rides for sale in Dinis
Fun Mini Carousel for Sale for Parks, Supermarkets and Even Small Stores
Carousel is a classic fun ride in amusement parks, parks and shopping malls. Although the ride is very common, it is still popular with people, especially kids. And its exquisite design, colorful lights and sweet music are fascinating for kids.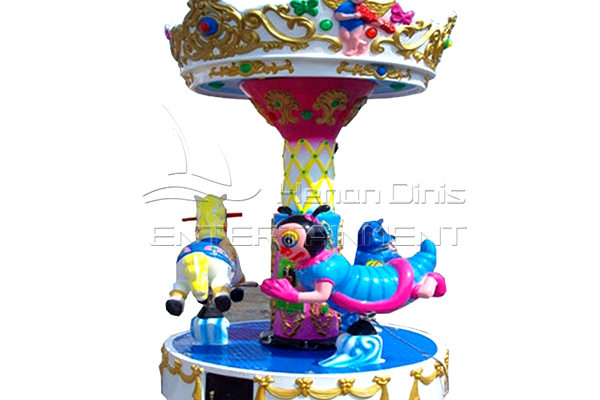 Fun Mini Carousel Park Ride for Sale
Cabin: 3 carriages
Capacity: 3 people/ passenger
Total Capacity: 6 passengers
Area Size: 1.5m*2m
Power: 800W
Voltage: 220V
Light: LED lights
Application: amusement parks, theme parks, shopping malls, resorts, parks and backyards
Kiddie Funfair Train Rides for Sale for Shopping Malls and Recreation Centers
Train ride is also a popular entertainment ride for toddle. Children are always curious about new things. The antique train appearance, simulator train whistle and smoke system make children feel like in a real track. Therefore, they are easily obsessed with the incomparable experience. The train rides are also family fun center equipment for sale for both parents and children.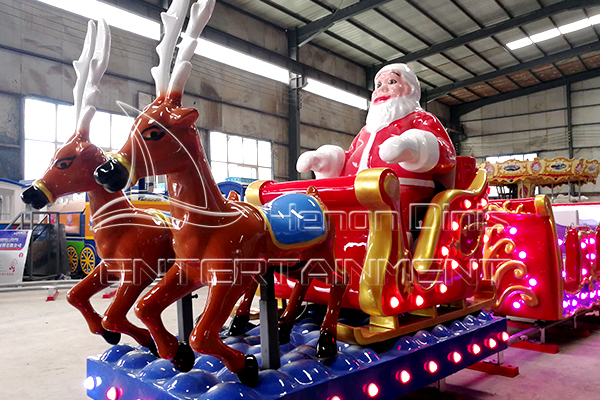 Mini Flying Chair Ride for Sale with Colorful Lights and Beautiful Music
Flying chair ride is a well-known rotary fun ride. It always has interesting appearance and beautiful lights. It is a thrill ride, but not very thrilling. On the ride, kids feel like flying in the sky. Since the flying chair ride could exercise the kids' courage, parents are willing to make children to take it.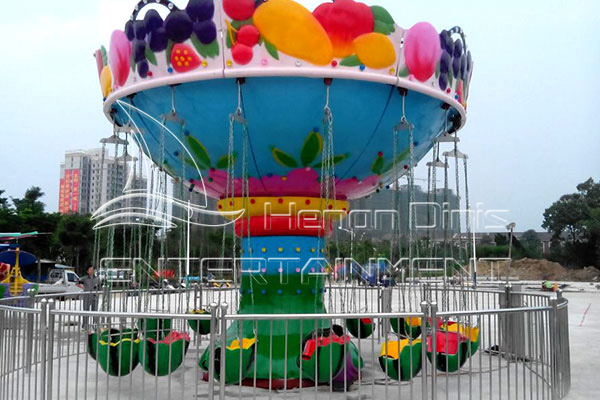 Extreme fun fair rides for adults in Dinis
Entertaining Ferris Wheel for Sale for Outdoor Theme Parks
Ferris wheel is not thrilling but classic. Different from extreme amusement rides, its speed is low. Thus, the equipment can stay aloft for a long time. Then riders can clearly enjoy the scenery from a certain height.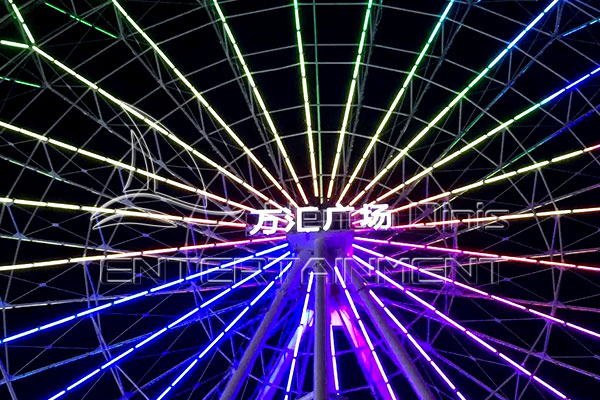 Fun Miami Ride for Sale in Dinis for Carnivals and Fairs
Miami ride is a new type of fun rides. It has long seats in a line. People on the ride will rotate up and down. In a word, it is funny and interesting. In Dinis, there are also hot sale mini amusement miami rides.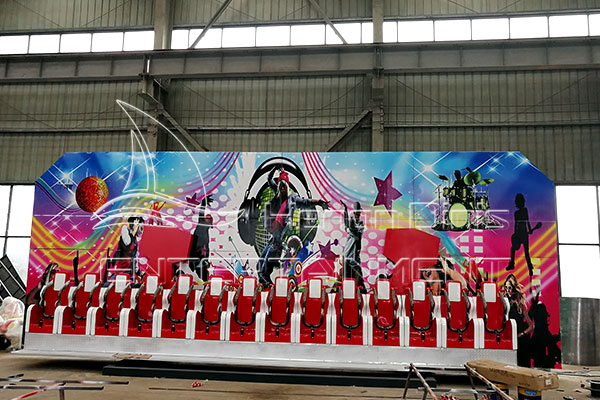 Adventure Roller Coaster for Sale for Adventure Seekers in Amusement Parks
For adventure seekers, they even come to amusement park specially for roller coaster. Roller coaster is famous for its high altitude, tight turns, steep slopes and sometimes inversions. Therefore, riders could enjoy the flying experience and incredible feelings on the ride.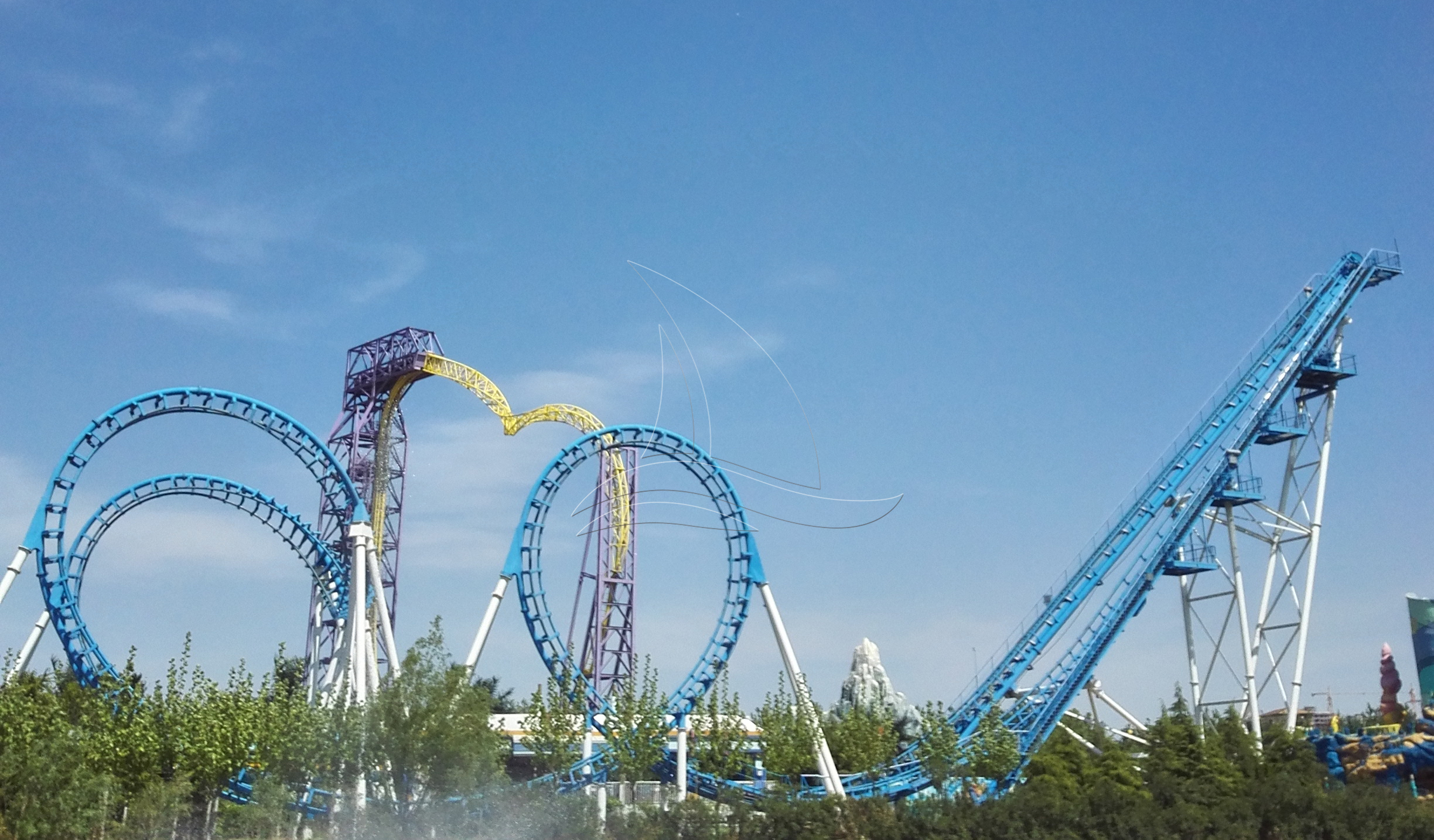 What are the advantages of the funfair machines for sale?
Maybe you have not really acquainted with values of fun rides for sale. In fact, they are of great value and impact.
Make fun parks cuter
The appearance of playground entertainment rides is always gorgeous. People are born to love beautiful things. The exquisite design and colorful lights are undoubtedly attractive points. The ride can give players a fresh and fun experience. With the fascinating fairground rides, the fun parks can be cuter and more recreational for players.
Bring unprecedented feelings
The fun rides could bring unprecedented feelings for riders. For children, the rapid rotation and up-to-down movements on merry go round are rivaled. The unique experience brought by the rides is what toys and other entertainment ways can never give. Besides, the sharp turns, plummeting drops and flying speed on extreme fun rides are also greatly challenging and thrilling for people. Most people come to amusement parks or theme parks just to seek the fabulous experience.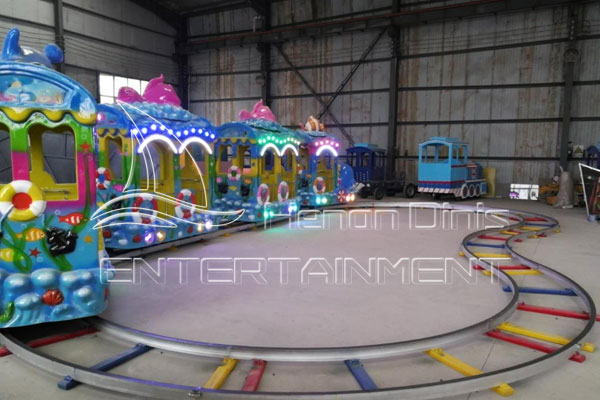 Widen the horizon
At presents, there are increasing higher and larger fairground rides. To a certain extent, new fair rides are also challenging the limits. People riding on fun rides are witnessing the technology development. Besides, taking the fun rides could also widen the kids' horizons and make them feel the charm of technology.
Bring great profits to investors
There are many funfair rides in amusement parks, parks and other places. These rides are gradually popular with people. When they want to relieve pressure and have fun, most of them choose to take amusement rides. Thus, the fun rides have great market potential. Investors can obtain great profits by selling fairground rides.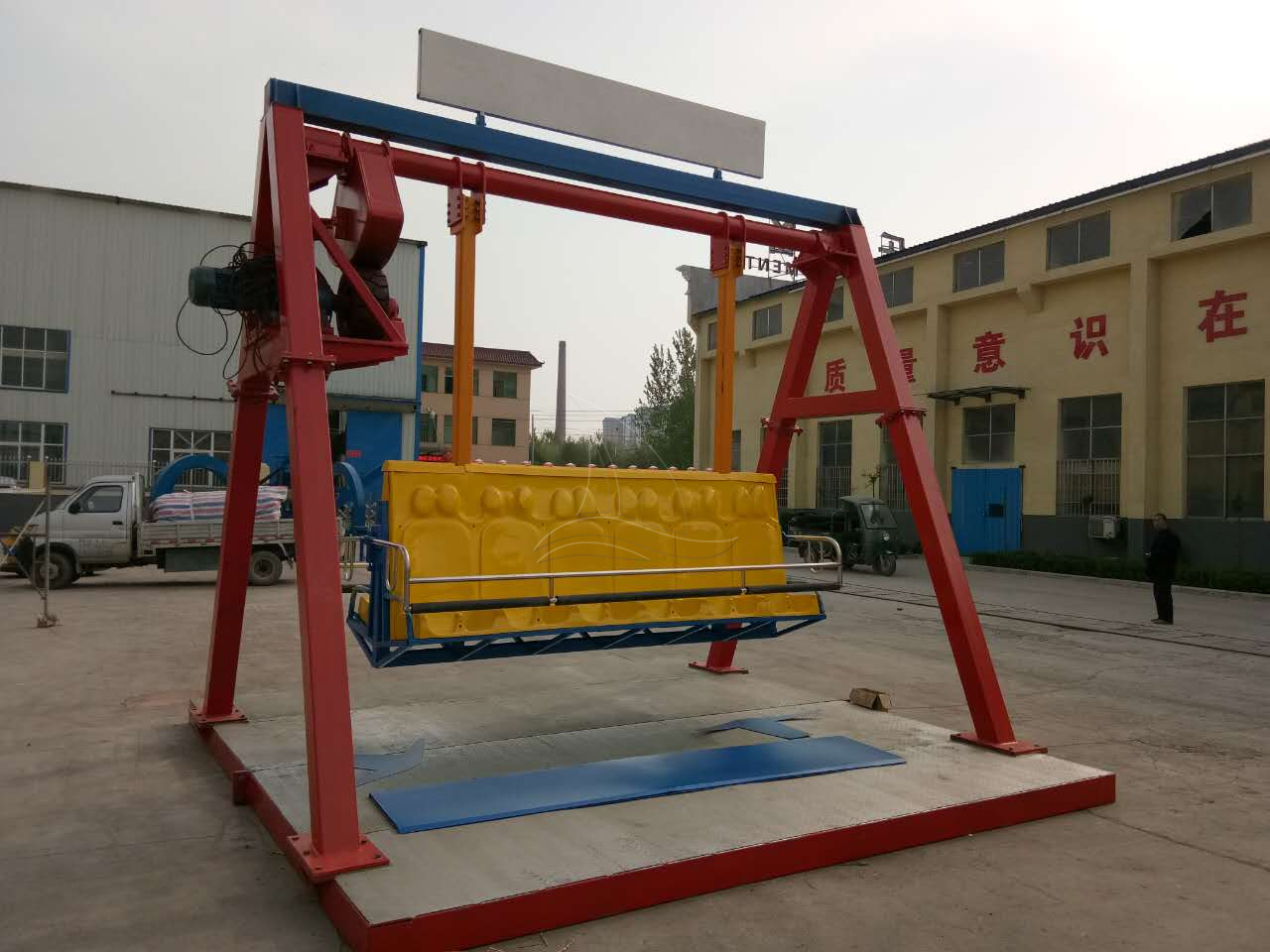 Do you have interests in the prices for fun fair rides in Dinis
With a factory, Dinis can design and produce amusement rides by itself. Thus, Dinis can sell fairground rides at factory prices. The costs are much lower than the agents.
For different funfair rides for sale, the prices are different. There are cheap funfair rides for sale in Dinis. Besides, Dinis can provide some free services for you. Thus, Dinis has great price advantage.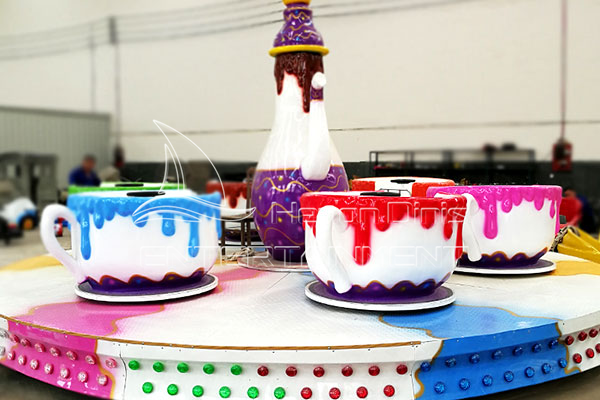 How to choose fun fair equipment for sale?
After selecting Dinis as your partner, you shall also consider more to choose appropriate funfair rides. After all, choosing suitable funfair rides is half the battle.
Think about your target market. Are your playground entertainment rides for kids or adults? Then, if the rides are for kids, the kiddie fun ride will be a good choice.
Are your fun rides also open to parents? If yes, you may consider the playground rides that children and parents can ride together.
Think about the place and visitors flow rate. If the rides will be in a place with great visitor flow rate, the large rides that can hold more people will be considered. Investigate the market of the place. If the people around the place are fond of traditional entertainment rides, you shall choose a classic amusement ride, such as carousel, trackless train, etc.
If you are interested in buying fun fair rides, welcome to Dinis for visiting. We will recommend the most suitable high-quality products for you. If you want to know more about the rides, feel free to contact us. Expect your arrival.