What Can Wikipedia Can't Tell You about Extreme Theme Park Rides?
Currently, extreme theme park rides are increasingly popular in amusement parks and theme parks. As a result, more and more amusement park investors and guests keep their eyes on extreme rides. But most of them are not clear about the adventure theme park ride products, the feasibility of the investment in the rides and how to choose a reliable thrilling ride manufacturer, it will tell you.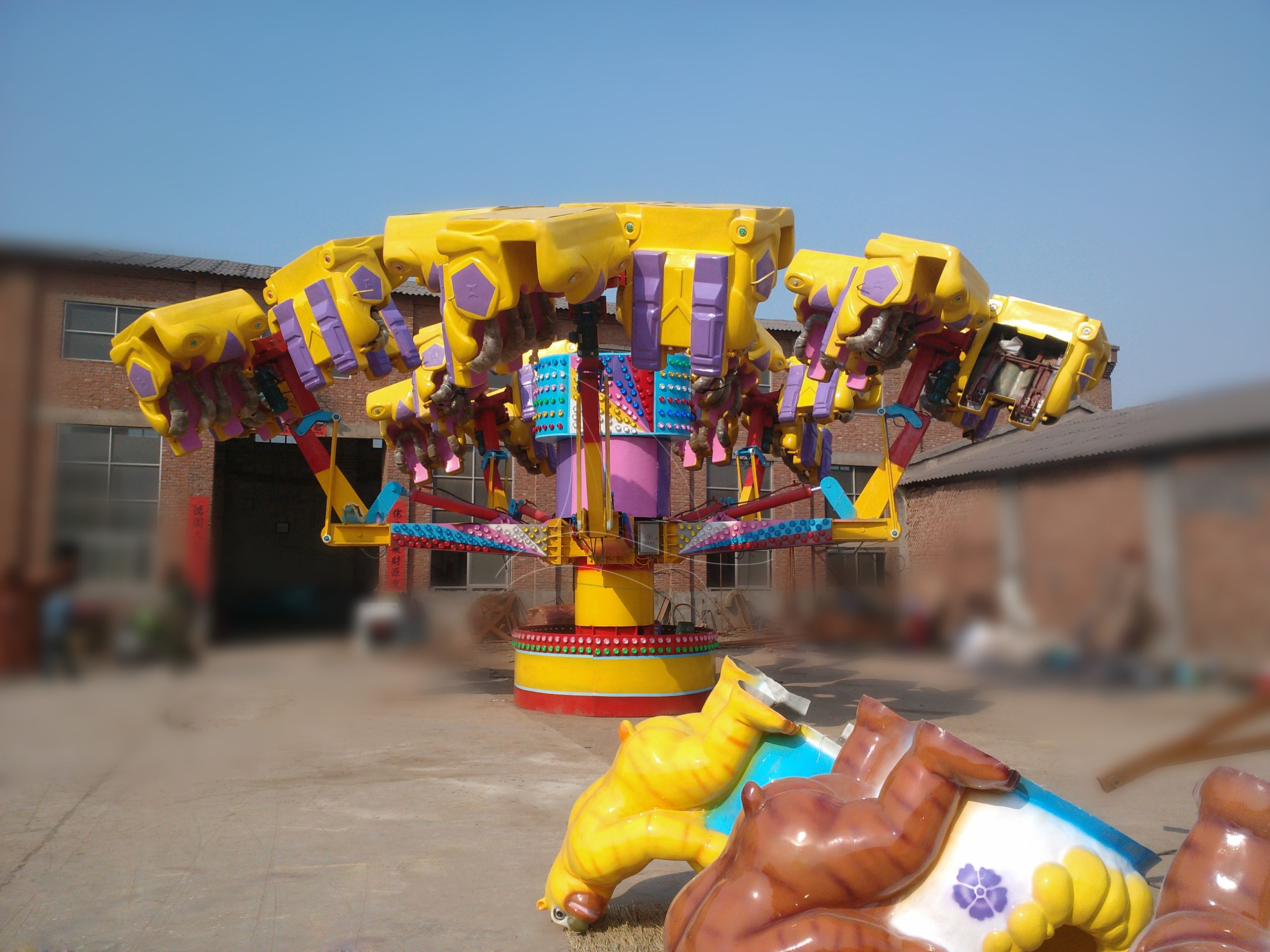 Six Popular Extreme Theme Park Rides Manufactured by Dinis
Extreme Roller Coaster for Theme Park
Roller coaster is a type of classic amusement ride in the form of elevated railroad track with sharp turns, steep slopes and inversions. Thus, people riding in open cars could feel howling winds and strong sense of weightlessness within a short time. The thrilling feeling is fleeting, so some riders even choose to take it for several times. Now you can find roller coaster in amusement parks and theme parks. To sum up, it is the most extreme and world's scariest theme park rides. Moreover, there are also slide dragon roller coaster, worm roller coaster and Pharaoh roller coaster produced in Dinis.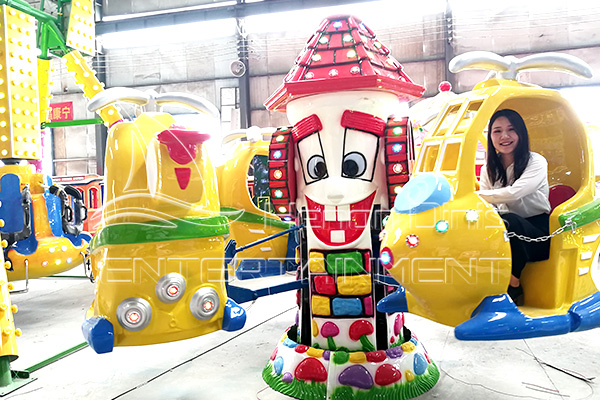 Adventure Pirate Ship Amusement Park Rides
Pirate ship takes its name from its appearance like an antique pirate ship. Similarly, it is a kind of thrill swing ride that swings back and forth around a horizontal axis. It swings slowly at the beginning and then accelerates gradually. Finally, the ship will rush the peak or fall into the bottom repeatedly. Its time of duration is longer than that of roller coaster. Thus, riders have to enjoy the thrilling feeling brought by pirate ship for long periods of time. In this regard, pirate ship ride is crazier than roller coaster.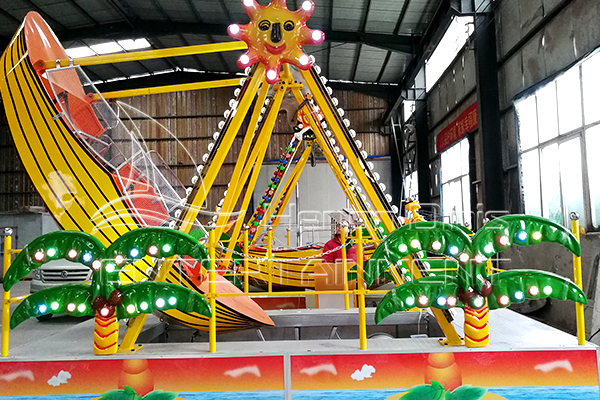 Pendulum Thriller Ride for Sale
Pendulum is a swing ride that consists of a huge stand column as support and two mechanical arms for rotation. The equipment makes the circular motion along the horizontal axis. Mini pendulum is also children pendulum, one of the new generation of toddle thrilling rides developed by Dinis Company. Different from the mini pendulum, the giant pendulum could give people dazzling, thrilling and exciting feelings.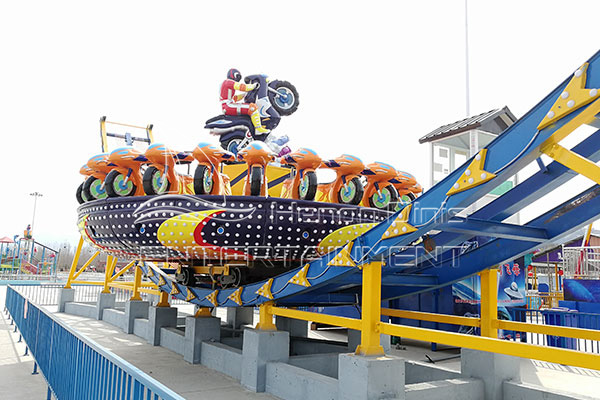 Scary Jumping Frog Ride for Parks
It is an amusement ride carrying riders lifted to the top of the vertical structure and then released to the bottom of the equipment. People could not help but scream and shout out on ride. The frog is not the only friend that you can find on the ride– there are also bees, etc.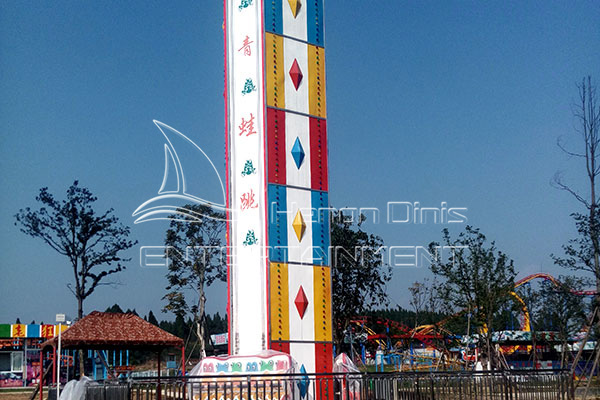 Human Thrilling Gyroscope Rides Hot Sale
It originates from gyroscope equipment simulator used for astronaut and pilot training. It is a mobile amusement ride. On the ride, riders will rotate 360 degrees at different speeds. Thus, to a certain extent, it challenges the physiological limits of the riders. But since it is a training tool, it has its own incomparable benefits. It can not only bring fun, but also exercise riders' muscle and train the balance.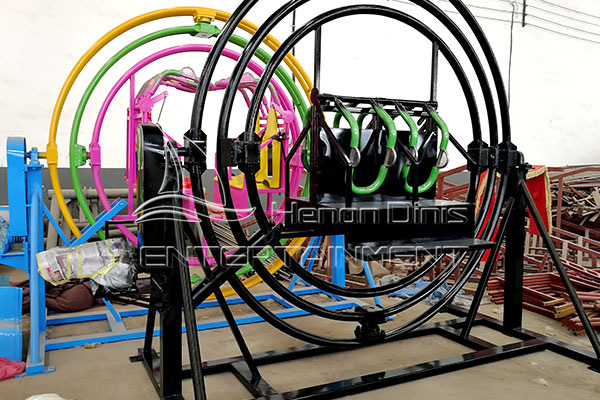 Ferris Wheel Extreme Entertainment Park Rides
Different from the above thrill rides, the speed of ferris wheel ride is slow. It can be classified into extreme park rides own to its height. The height is always 20-80 meters. Rider can take the unrivaled scenery clearly from a distance. Therefore, it is also renown as observation wheel and panoramic wheel.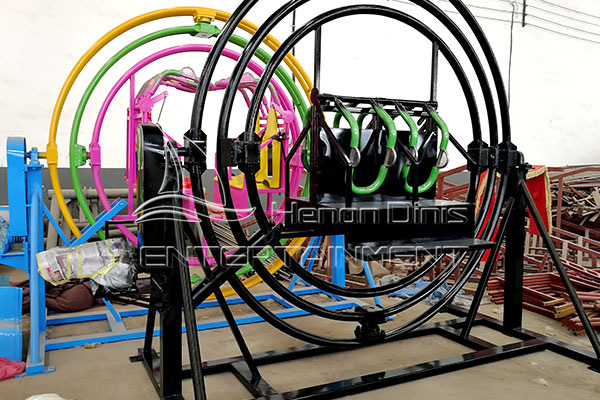 How adventure theme park rides make your amusement park unique?
Upgrade amusement parks
At present, there are various extreme fun fair rides in different amusement parks and theme parks. Among popular theme park rides, the existence of scary theme park rides is gradually becoming a symbol of high-grade parks and a great tool to attract attention.
Enrich amusement parks
Generally, amusement parks and theme parks always occupy comparatively large space. The crazy theme park rides can enrich amusement parks and make the design more reasonable. With extreme amusement park rides, spinning amusement parks will be more fascinating, superior, popular and competitive.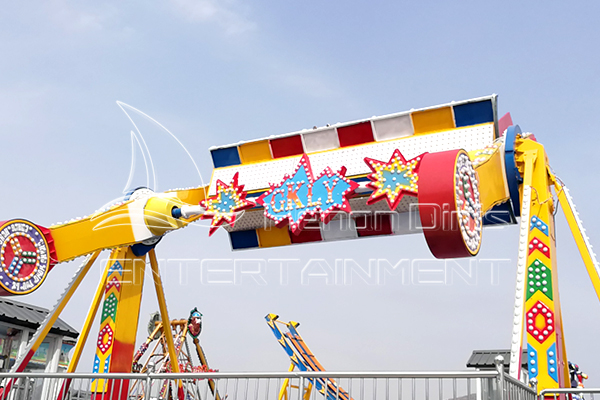 What can riders get from scary funfair rides?
Of course, the extreme theme park rides could give people unprecedented enjoyment and excitement. The extreme carnival theme park rides usually have the characteristics of aerial rotation, constant rolling, fast speed, sharp turn and strong sense of weightlessness. Such a particular feeling is exactly what the thrill seekers are searching for.
But what's more, there are many health benefits. Although the extreme theme park rides seem to be bad for health, there are still many health benefits.
Relieve pressure
Undoubtedly, you will be afraid on these extreme thrill rides. Despite the plummeting drops, heart-stopping twists and sharp turns makes the extreme rides thrilling and even horrible, the riders perceive them to be risky but safe. As you scream your anxieties, it seems that you release pressure. At that time, these rides could be therapeutic.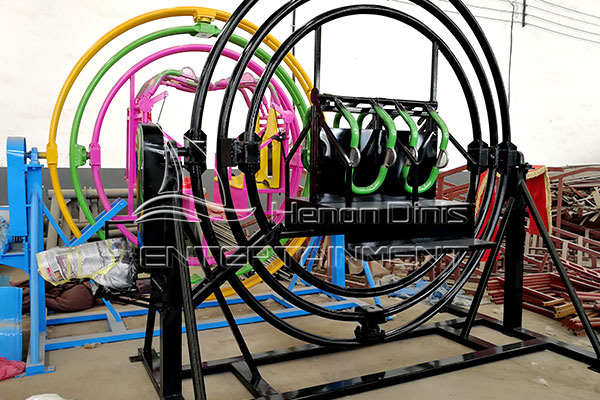 Burn calories
Almost all riders on these thrill rides may scream their lungs out. Actually, in the process, riders are burning calories. You may think it as a joke, but facts speak louder than words. A team of scientists and engineers once carried out a study and proved that certain thrill rides can help riders burn around 40-70 calories. Isn't it good news? Don't you think so?
Improve mood
The similarity of all crazy amusement park rides is the high altitude. In terms of physical perspective, the higher the altitude is, the more endorphins are. The increased endorphins could make you feel energized and vitalized. Thus, riding on several thrill amusement park rides is a great way to drive away your daily worries.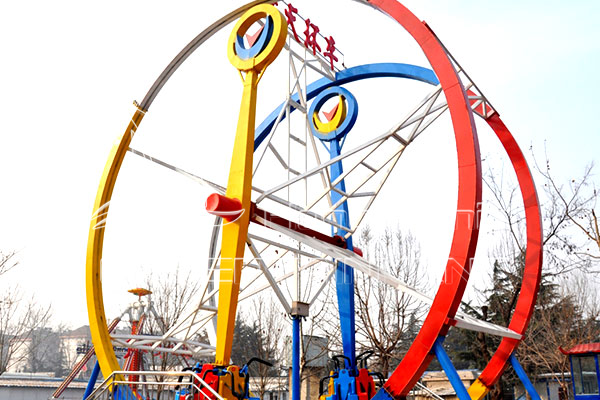 How to find a reliable thrill ride manufacturer in the world?
The adventure park equipment always pursue extremely thrilling fun and adventure. It is inevitable that some of the rides are adventurous. Therefore, the safety problem is premiere. Finding a reliable thrill ride manufacturer is the primary task.
Dinis Amusement Machinery Co., Ltd. is a professional company in the design, production and sales of amusement park rides in China. Naturally, Dinis also has many competitive advantages in extreme theme park rides.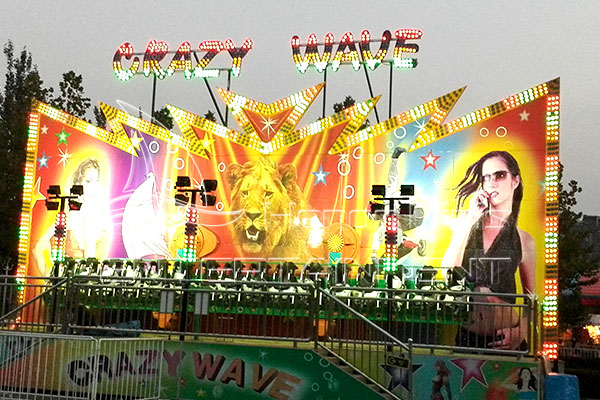 Excellent quality
For wild amusement rides, the priority among priorities is quality. Our factory adopts the fiberglass and constant temperature dust-free painting technology to guarantee the materials. Besides, the engineering and technical expertise span over several years. With advanced engineers and skilled craftsmanship, Dinis can produce high-quality products. In a word, the quality and reliability equal to longevity and high profits.
Factory price
It is easy to find thrill ride builders in the market. Therefore, a lot of companies sell extreme theme park rides and the quality can be acceptable for you. Firstly, what differs from Dinis is that they don't have a factory. So they do have to buy equipment from other factories. Then, they will raise prices to pocket the difference. In contrary, in the spirit of mutual benefit, Dinis sells high-quality thrill amusement park rides at factory price. Above all, lower costs, more profits.
Customized services
Dinis has adhered to the tenet "quality first, customer premier" since its foundation. Customer is God. For instance, whatever requirements you have, Dinis will commit itself to designing and offering the products that meet your requirements. What's more, Dinis has the ability to meet your demands.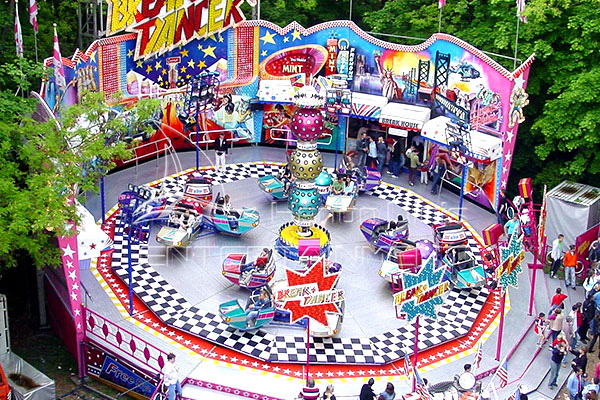 Safety tips for children
In spite of high-quality equipment, the safety of riders is not foolproof. Unfortunately, the majority of the injuries occurred because the riders didn't follow safety guidelines. Thus, we do have to be prudent when it comes to safety of human.
Riders shall observe safety precautions and standards. Generally, there are safety guidelines around the amusement rides. Among the guidelines, the safety of children shall certainly be concerned.
How tall must your kids be for Dinis's thrill rides at theme park?
For different haunted amusement park rides, the height of children is slightly different. The requirement on a child's height seems to be easy, but it is a potential problem. The park play rides are always not cheap, causing that many parents try to persuade an operator to allow a child on the ride. They think it is blameless because the kids are so close to meet the height requirement. But in fact, without meeting the requirements, a kid's safety may be in danger. Generally speaking, children under 1m shall not take these rides.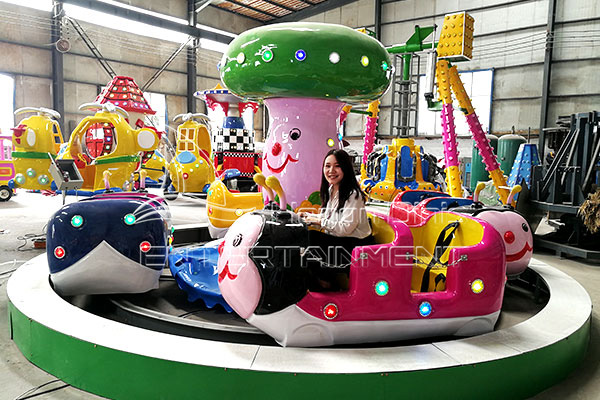 How old must your kids be for Jinnshan's thrill rides at theme park?
Sometimes, there are no restrictions on a child's age. But similarly, due to the children's safety, parents shall not allow their children at low ages on these rides for the sake of profits or tickets. In general, children below 14 years old can't take these thrill rides.
Health conditions
Children with acrophobia, heart disease and other diseases shall not take the thrilling amusement park rides. Besides, children shall be accompanied by their parents.
After reading, you must be clear about the craziest amusement park rides. I believe you know it is a low-cost and high-profit investment. Then, just do it! If you still have some doubts, please feel free to contact us.
Hot Sale Extreme Thrill Park Rides Manufactured by Dinis