How to Choose Outdoor Park Equipment for Your Outdoor Play Park
Currently, outdoor park equipment is common in playgrounds, parks, shopping malls and squares. When you pass by outdoor amusement equipment, you will find many people queue up to take these rides especially in weekends or holidays. Moreover, there are also increasing number of outdoor play parks. In the parks, adults and children could experience various kinds of fun outdoor equipment at one time. In a word, outdoor park equipment is quite popular now.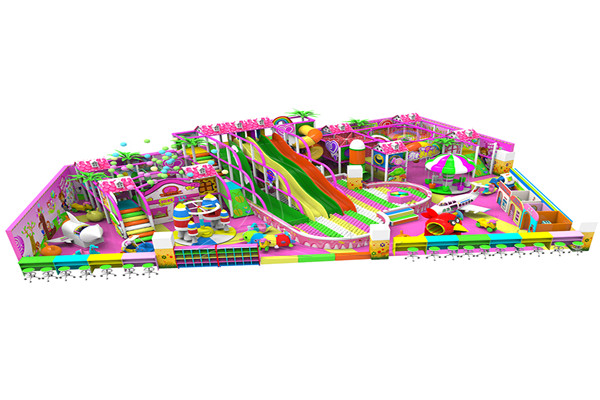 Why is outdoor park equipment popular?
At present, most of people are busy with job every day. They suffer from great stress. Thus, when they have weekends, holidays or spare time, they always rack their brains to seek for some entertainment ways. Although they can have fun on the computer or through mobile phone, they still want to go out to play. The fresh air and sunshine outside are unrivaled. Thus, outdoor amusement games have appeared and quickly come into fashion.
Furthermore, outdoor park equipment can help kids to grow up quickly. Kids can contact new things in the process. With fun outdoor play equipment, parents don't need to exercise their kids in a forceful way anymore. The outdoor amusement equipment can not only make children have fun, but also help them to develop the brain. Besides, some children can harvest patience and courage. Parents can narrow the distance with their kids. Moreover, some parents regard the outdoor amusement ride as a reward tool. Thus, they all are regular customers of outdoor play park.
Under the situation, many people would like to build outdoor play parks. Maybe you are exactly one of them.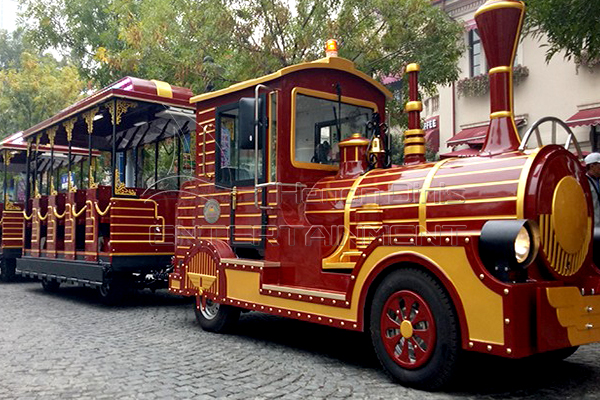 Where shall your outdoor play park locate?
First, from the perspective of profits, your outdoor play park shall locate in a place with great passenger volume. But the park shall be far away from roadways to guarantee the safety of players. The residential area is a good choice. Because only the places that have enough customers can support the daily operation of play parks. Besides, if the amusement ride park is in a living area, it is quite beneficial and convenient for people nearby.
Besides, the outdoor amusement games park can be next to shopping malls. In shopping malls, the visitors flow rate is high and concentrated. Thus, you don't need to worry about the later management.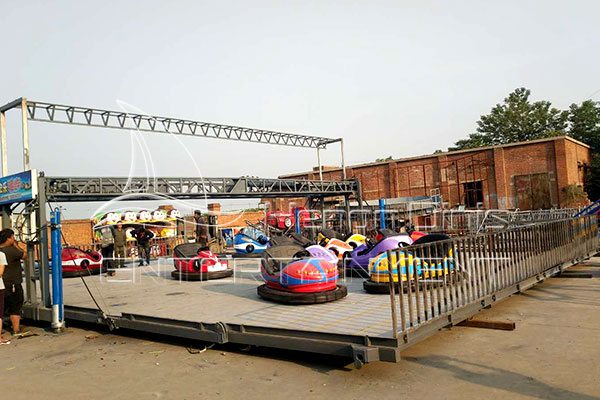 How to design a single outdoor play park?
A popular outdoor play park shall have comprehensive and reasonable layout. There shall be different amusement zones for different ages of people. Then, people will have no confusion. Instead, they can choose the suitable zone directly.
Different kinds of amusement fun rides may have different functions. Thus, place the rides with different functions together. Then, people can enjoy one-stop pleasure. It is very favorable to improve the fun experience of players.
Besides, there shall be enough space between kids park equipment. In this way, when players have great movements on amusement rides, they will not hurt.
Finally, from the appearance, the popular or new amusement machines shall be in the most obvious place, so as to increase the popularity.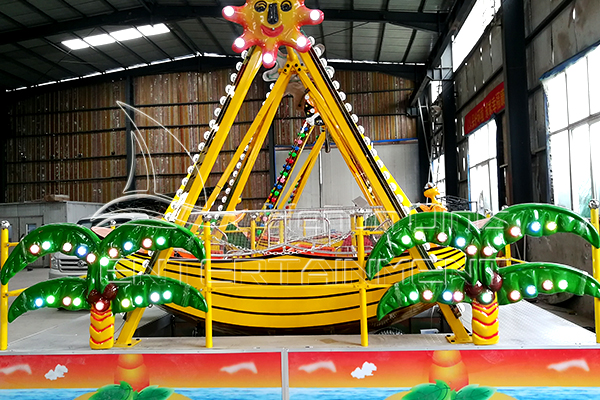 How to choose suitable outdoor park equipment for your outdoor play park?
Outdoor park equipment is the most important part in your play park. You can select fun outdoor play equipment from the following aspects.
Fiberglass reinforced plastic material
You had better to choose some fiberglass reinforced plastic products. Don't select plastic equipment. Because it is easy to damage but difficult to maintain the plastic equipment. Besides, under the sun, the paintings on the plastic equipment will fade. On the contrary, the fiberglass reinforced plastic is free from influence of rain. Thus, the FRP composite equipment is suitable for outdoor play park.
Colorful appearance
The bright colors can attract people's attention in the fastest time. And they can bring pleasure. In visual effect, the outdoor amusement equipment with colorful appearance can enrich your park rides. In addition, the beautiful appearance can help people to improve the mood by the light of nature. Then, players will have great fun in your play park.
Market preference
If the location of your play park is certain, you shall investigate the market. Decide the target market and know the market preference. Then, you can choose the popular fun outdoor equipment according to the market preference. Besides, take different kinds of amusement park rides into consideration. For instance, select one rotating ride, one track ride, one electric ride to fully satisfy the demands of different people.
High quality
Of course, quality is an eternal topic. In order to get quality outdoor fun amusement rides, you shall choose a reliable outdoor fun equipment manufacturer. After all, quality and durability equal to safety. Safety is the first point of all entertainment ways.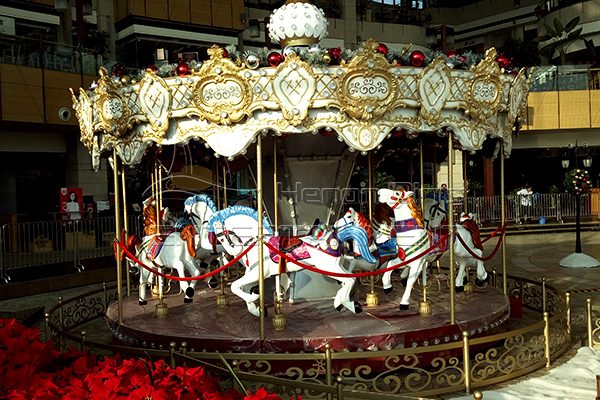 Dinis outdoor park equipment manufacturer
Dinis Amusement Machinery Co., Ltd. is a mature outdoor park equipment rides manufacturer. It can produce and sell various models of fun outdoor play equipment. The products exported to the whole world have received good reputation. The materials are high-quality. Besides, we can customize the outdoor amusement rides according to your specific requirements. Thus, Dinis is worthy of consideration in the purchase of outdoor fun equipment.
Outdoor park equipment for sale in Dinis
For different ages of people, there are different kinds of outdoor kids playground rides for sale in Dinis.
Outdoor children play equipment for sale
Outdoor playground combined slide set for sale
It is a kind of wholly new amusement equipment system. The slide set of playground equipment is especially for children, because children like climbing and sliding. The complete set of facilities includes doors, bridges, slippers, roofs, stairs, columns, slides, etc. There is no sharp object on the surface. It is quite entertaining for kids. Dinis adopts electrostatic spraying technique in the painting. Thus, it is anti-UV and durable. Now, the equipment is common in playgrounds, schools and parks.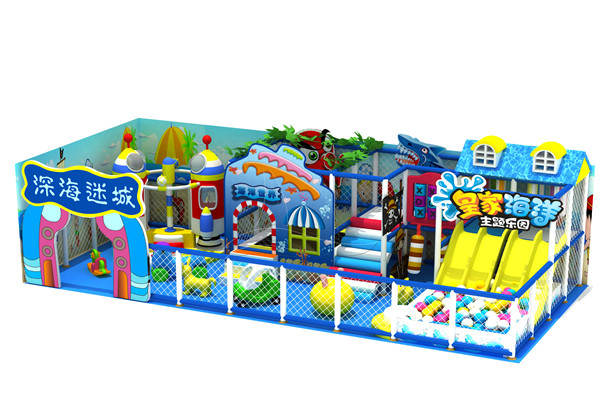 Outdoor kiddie electric train rides for sale
There are many models of outdoor train rides in Dinis. The materials of train rides in the company are FRP and steel frames. The antique train appearance, colorful lights and simulator sound effects all make children love it.
Outdoor electric bumper car for sale
The electric bumper car in our company is of fine craftsmanship and advanced technology. For the covering, we use seamless FRP materials. Thus, the ride is safe and durable. Kids can fully enjoy the pleasure brought by collision. Besides, Dinis can also customize the color and appearance of bumper cars.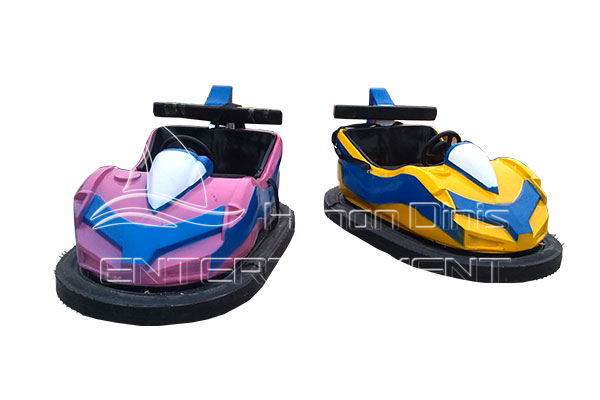 Outdoor Park Bumper Car for Sale
Capacity: 2 people/ passenger
Size: 1.9*1.2*0.9m
Power: 350W
Battery: 12V, 80A; 2pcs
Voltage: 220V
Application: amusement parks, theme parks, shopping malls, parks and backyards
Outdoor amusement equipment for adults for sale
Wooden pirate ship play equipment for sale
Pirate ship is a popular outdoor amusement equipment. When the ride starts, riders will swing along with the equipment. Passengers will feel like surfing on a rough sea with big waves. It is a thrilling and exciting equipment for people. Dinis sells several types of pirate ship rides, including Viking ship, dragon pirate ship, etc.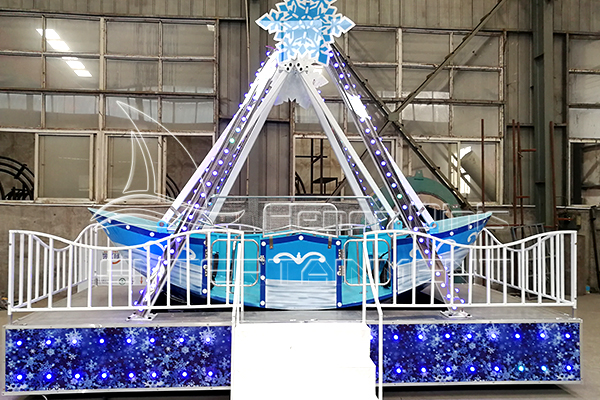 Outdoor amusement park ferris wheel for sale
Ferris wheel is a romantic and popular amusement ride. Riders can enjoy the scenery from a certain height. The equipment has stable operation, low noise and beautiful appearance. The company can customize the size of ferris wheel according to your actual conditions.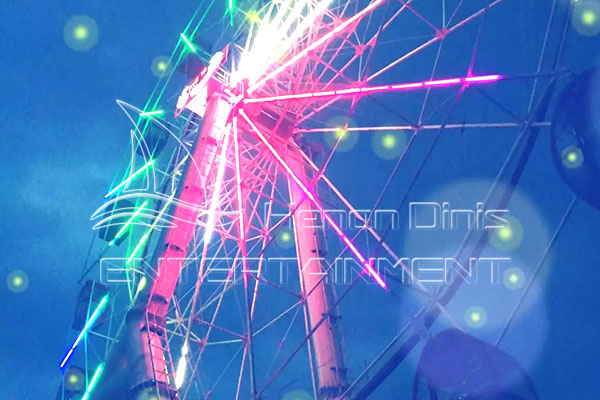 If you want to build an outdoor play park, come to Dinis. If you want to buy outdoor park equipment, come to Dinis. Dinis will help you to design the play park and choose suitable fun amusement rides. We're waiting for your inquiry.