Can you buy a roller coaster for amusement parks?
Roller coaster is a popular type of amusement ride in amusement parks and theme parks. Amusement park roller coaster is an elevated railway with steep inclines and descents that carries a train of passengers through shape curves and sudden changes of speed. It is famous for its high altitude, tight turns, sleep slopes and sometimes inversions. It is always the highest amusement ride in amusement parks. Rider could enjoy the flying experience and incredible feelings. Thus, many investors are willing to buy a roller coaster for its popularity. Maybe you are one of them. Thus, can you buy a roller coaster for amusement parks on earth? You shall firstly have certain understanding of funfair roller coaster.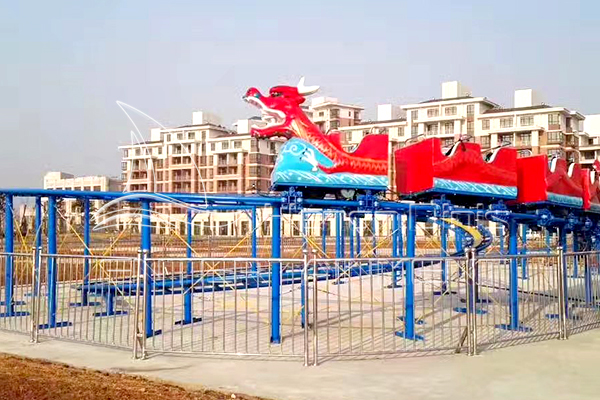 How does an amusement park roller coaster work?
The first roller coaster appeared in 1885. Since then, it has enjoyed great reputation. But have you ever looked closely at a roller coaster? Maybe you take notice of the thrilling screams, but never notice the operating principle. Actually, the roller coaster doesn't have an engine. Then, how does a roller coaster work?
Instead, a motorized chain drives roller coasters. As the roller coaster rises higher into the air, its potential energy continues to grow until it reaches the maximum potential energy. It is the same reason that roller coaster falls.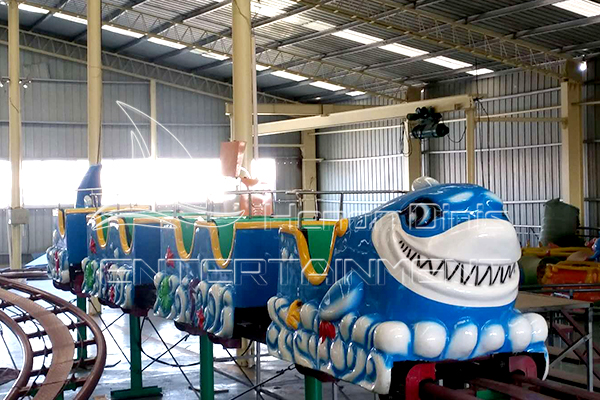 Amusement park roller coaster for sale
In recent years, the theme park industry has experienced a roller coaster boom. The development of roller coaster is an inevitable trend. Thus, investors turn their attention to adventure park roller coaster. Dinis is an amusement park ride manufacturer and its product includes roller coaster. In Dinis, funfair roller coasters are specially for children.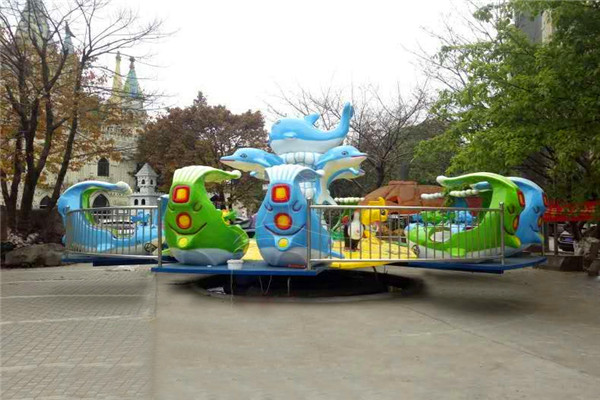 Theme park roller coaster for toddle in Dinis
For children, the roller coaster in fairgrounds shall not be thrilling but exciting and relaxing. Otherwise, it will cause bad consequences on children. Thus, Dinis also produces roller coasters specially for kids.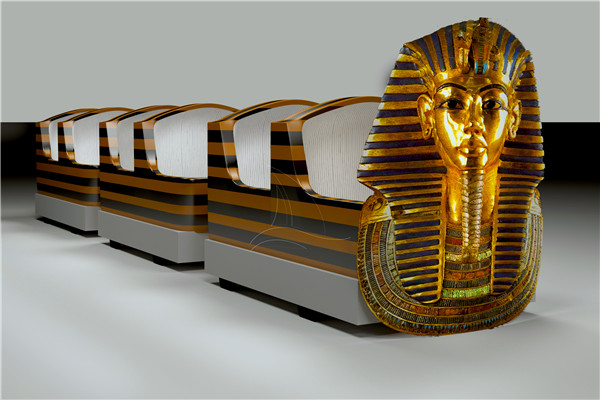 Slide dragon roller coaster for amusement parks in Dinis
This kind of mini roller coaster is a popular carnival ride for children. It takes its name from its appearance as a dragon. It consists of five or six cabins, which can hold 14 or 18 passengers. Traveling along the two spiral-shaped tracks, the equipment sometimes twists and declines rapidly. It is not only interesting, but also stimulating. All the kids can take the ride. In addition, the slide dragon roller coaster is suitable for amusement parks and theme parks, as well as playgrounds, squares, shopping malls and parks.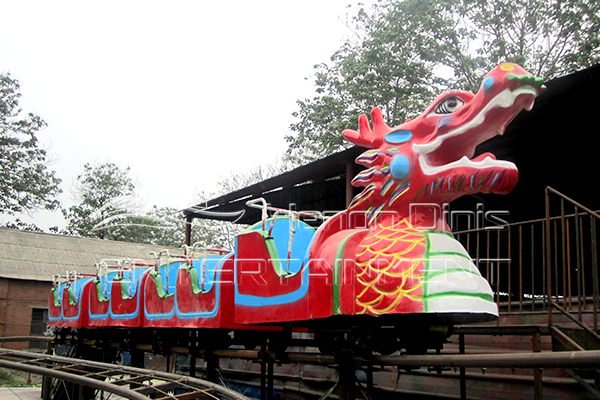 Kiddie worm roller coaster in amusement parks in Dinis
Worm roller coaster is a new design fun roller coaster ride for children. It consists of a circular orbit and a large vivid worm. The worm contains a head, a tail and 6 cabins. Each cabin has two seats. When the rotating equipment starts, the ride will twist and decline. It is thrilling, but has no sense of panic. Generally, its interesting image and great entertainment are appealing to children.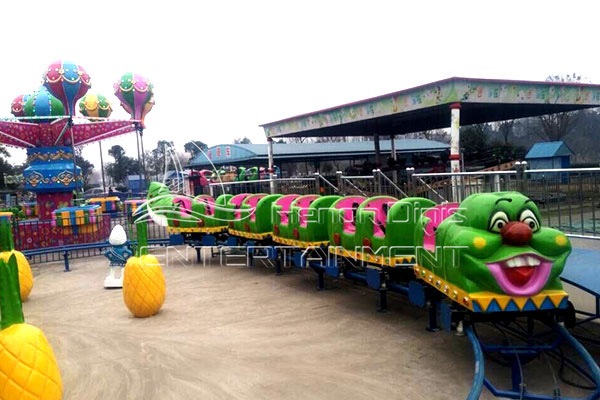 Pharaoh roller coaster for amusement parks in Dinis
Pharaoh roller coaster is a new equipment in Dinis. Its appearance is a pharaoh. It can bring mysterious and fresh feelings to players. On the ride, players will feel like entering into a new world. They can clearly feel the exotic charm. It is increasing popular in the amusement ride market.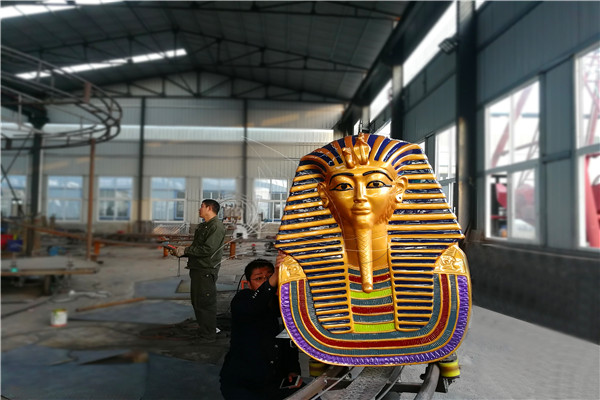 Can you buy roller coaster for amusement parks?
Although increasing investors are willing to buy a theme park ride roller coaster, most of them still struggle with the idea. Thus, can you buy roller coaster for theme parks on earth? Of course you can. The following are reasons:
Enrich and upgrade amusement parks
Currently, speaking of funfair parks, the word that people most associate with is roller coaster. Thus, the roller coaster has become a symbol of comprehensive funfair parks to a certain extent. And it is also an existence to enrich and upgrade fun parks. With a roller coaster, funfair parks can be more professional and high-grade.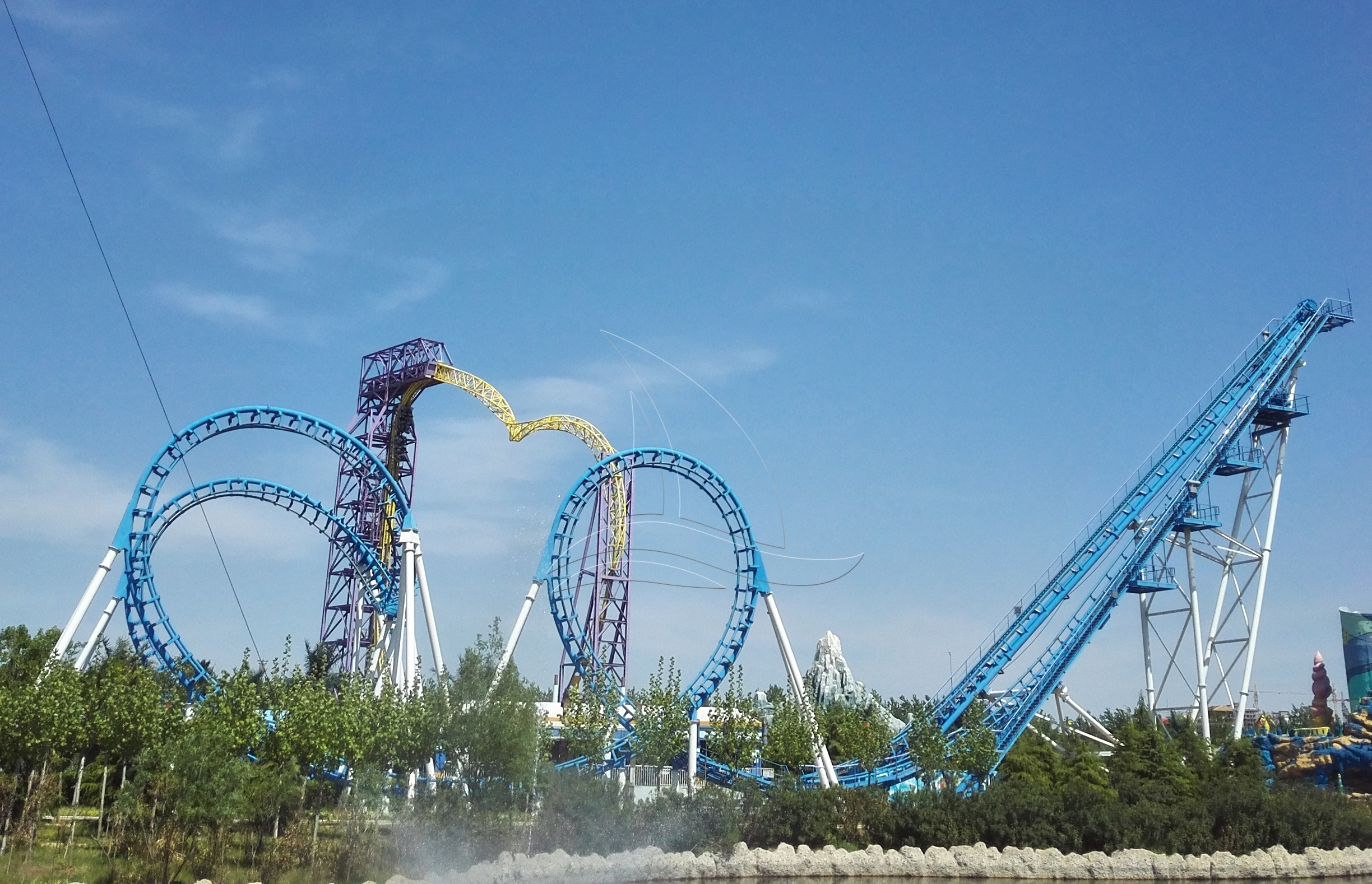 Have great market potential
Just as mentioned above, when you are in amusement parks, you can find that lots of people gather around the thrilling roller coaster. Sometimes, in order to get the screaming experience for two minutes, people are willing to queue up for several hours. From it, we can easily find the popularity of roller coaster. Moreover, there are more and more roller coasters in construction. Thus, the roller coaster in theme parks has great market potential.
Great and long-term returns
In general, the roller coaster can accommodate 14-18 people. Even the kiddie worm roller coaster has 6 cabins and can hold 12 passengers. Each time, the equipment only lasts for two minutes. Thus, the returns are rapid and considerable. Some enthusiasts even queue up to take the ride for several times. Besides, the roller coaster is always durable and long-lasting. Thus, the investment in amusement park roller coaster is considerable and long-term.
How to buy an amusement park roller coaster
Choose an appropriate roller coaster for theme parks
There are different kinds of roller coasters in theme parks, including large and mini roller coasters. The mini roller coasters generally have low height and space requirements. Investors can choose the roller coaster that adapts to their actual conditions. Besides, the target customer is also an important element. If the target consumer is toddle, the mini amusement roller coaster is a good choice.
Select a qualified funfair roller coaster manufacturer
Along with the gradual development of the whole amusement ride industry, there are increasing roller coaster suppliers. However, many manufacturers don't have the corresponding production qualification and business license. The products that these manufacturers produce are unqualified. Thus, you shall select a licensed amusement park roller coaster builder.
Further investigate the selected roller coaster manufacturer
When you assure the quality of adventure roller coasters, it's always half success. Next, further investigate various roller coaster manufacturers. Whether suppliers have customized services, after-sales services and reasonable product prices all are parts of the investigation. Only with full understanding of various roller coaster manufacturers can you finally make the decision.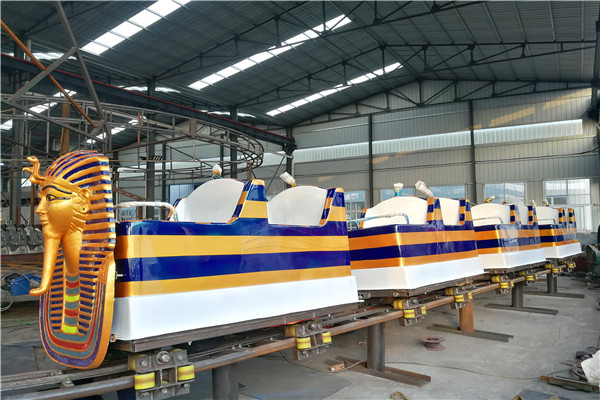 Where can you order an amusement park roller coaster?
Dinis Amusement Machinery Co., Ltd. specializes in playground ride design, production and sales. Dinis adopts glass fiber reinforced plastic, steel frames and electrostatic spraying and painting technology to produce high-quality roller coasters for you. There are also skillful workers in the factory. Besides, we always treat customers as God. If you require, we could also customize the models of roller coaster for you. What's more, Dinis sells all the amusement park rides at factory price. You don't need to pay too much for purchasing a funfair roller coaster.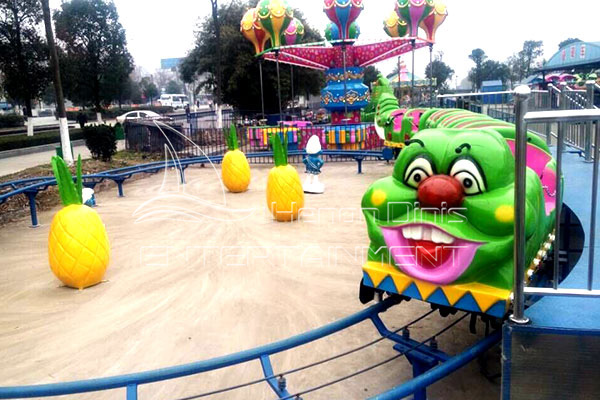 Can we produce different models of roller coaster as you required?
Dinis is a mature amusement park supplier in China and the company has produced various roller coaster for many years. Thus, we have the technology and ability to customize the products according to your requirements. If you require a certain model of roller coaster that we haven't had, the price will be a little higher. We need to re-open the mold. The materials of mold, fiberglass, steel, motor and other components will finally constitute the costs. But we can still guarantee that the costs of roller coasters are more appealing than other companies, because our company adopts the direct factory sale. The above Pharaoh roller coaster is a good example. The special model of roller coaster is especially for a customer from Dubai.
Just seize this business opportunity and make a fortune. Waiting for your inquiry.