Guide to Vintage Amusement Rides
For many people, vintage amusement rides are old-fashioned amusement park rides or ancient amusement rides. But that fact is that you only understand part of the story. The rides are old amusement park rides, but not just the old amusement rides. The vintage funfair rides refer to the rides that are familiar and popular among people from a long time ago. Riders recognize them and they still occupy certain positions in the amusement park ride industry even now. Thus, vintage amusement park rides are actually antique, classic and popular amusement rides.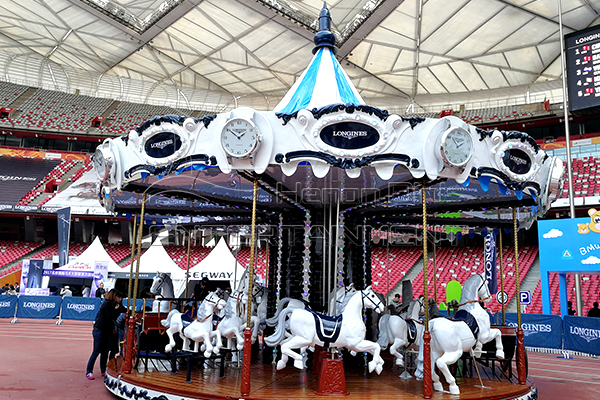 Why to buy vintage amusement rides?
For the investors that are willing to buy funfair playground rides, antique amusement ride is the optimal choice. The reasons are as follows:
Nostalgic and memorable
The vintage amusement park rides have developed for many years since its invention. These rides have a long history, thus those who take the rides could open the door half century ago. Some of riders once enjoyed the classic amusement rides in childhood. Therefore, in order to go back to the time or recall themselves at that moment, they will bring their children, friends and others on the rides. In this way, they can also have fun and create new memories. In other words, antique amusement ride has become a tool to carry memory and emotions.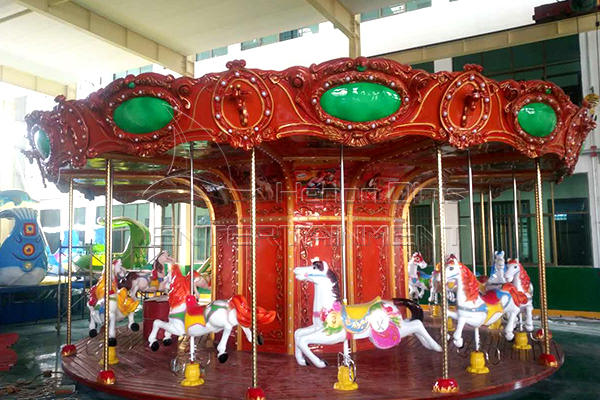 Vintage and appealing
Although antique amusement park rides are always old, they are also in style. Currently, classic amusement rides have bright colors, exquisite appearance and sweet music. That is, antique amusement rides have incorporated the old with the new successfully. They are appealing and fascinating for people. Sometimes the riders take photos out of curiosity and novelty. Besides, the existence of classic funfair rides could undoubtedly enrich the scenery, improve the artistic value and promote the passenger flow.
Safe and reliable
While many people appreciate extreme thrilling funfair park rides, others enjoy the rides that are reliable and classical, especially for the faint-hearted. The long history has tested the feasibility and safety of antique amusement rides for countless times. It could inadvertently enhance the confidence and courage of riders. Thus, on the rides, people can be worry-free. In addition, the type of amusement rides is also family friendly. Normally, only the classic amusement park rides is appropriate a whole family.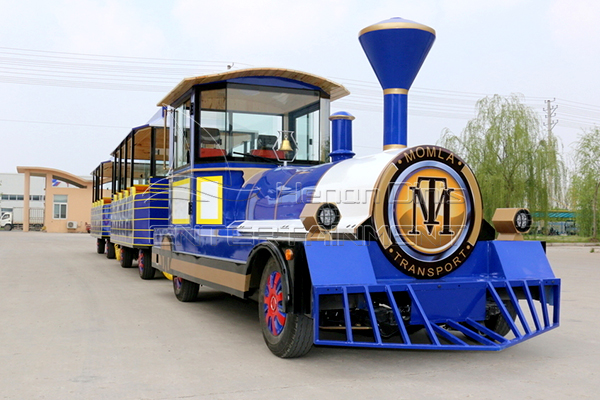 Where to buy vintage amusement rides?
Whether for theme parks or shopping mall with funfair rides, classic amusement ride occupies a large proportion and enjoys an unrivaled position. Thus, the selection of antique playground rides is important and decisive.
Dinis Amusement Ride Company is a professional amusement ride production, design and sales company. Under the support of advanced technology and excellent technical engineers with rich experience, our products have won great praise. Dinis adopts high-grade materials to produce equipment as required by customers. The antique amusement ride is a part of our products. Therefore, we can provide high-quality antique fair rides. What's more, we provide high-quality antique amusement rides at affordable prices. Thus, if you are willing to purchase antique amusement park rides, Dinis is a reliable and valuable amusement park rides manufacturer and supplier.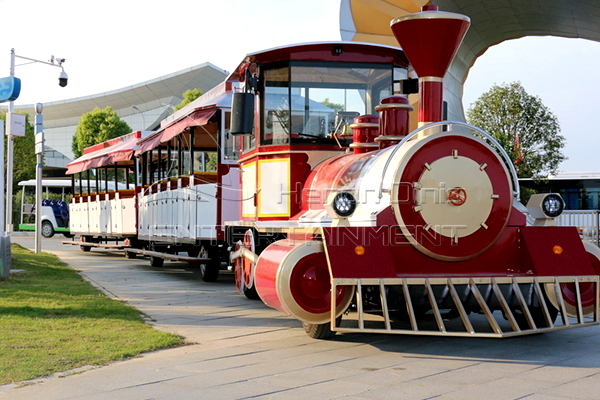 Hot vintage amusement rides for sale in Dinis
The following are some hot vintage amusement park rides for sale in Dinis.
Antique carousel for sale
The antique amusement carousel is the representative of old amusement park rides for sale. Another name of carousel is merry go round. It is a traditional and classic funfair ride. The first merry go round appeared in 1779-1780. It has been more than 200 years. Its colorful and exquisite appearance in the past is still the biggest selling point. The difference is that the technology has made progress constantly. The upper transmission carousel and imitation upper transmission carousel have replaced past lower transmission carousel.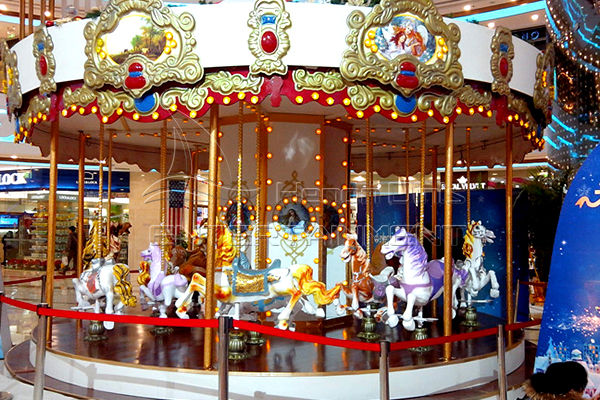 Interior Coin Operated
Carousel for Sale
Cabin: 6 carriages
Capacity: 6 people/ passenger
Area Size: 3m*2.35m
Power: 1.5kw
Light: LED lights
Application: amusement parks, theme parks, shopping malls, resorts, parks and backyards
Vintage train ride for sale
Now the track train rides and trackless train rides are popular in amusement parks, shopping malls, hotels and resorts. Compared to the past, vintage train rides still maintain the antique train shape, sound of whistle, smoke and audio system, but add new design and interesting images. It is a way to have fun, as well as a means of transportation. Not only children can ride on it, but also people at all ages can enjoy the view along the roads and achieve the destination easily through vintage train rides.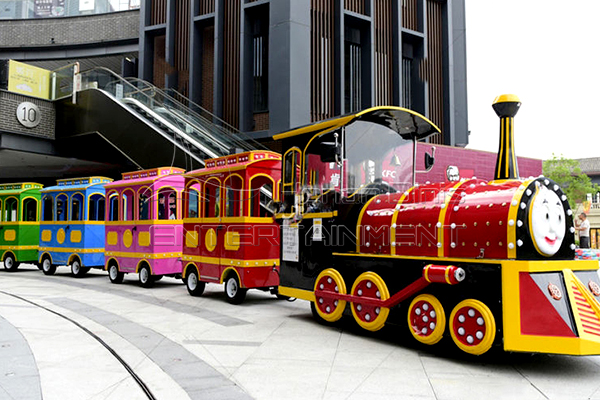 Classic ferris wheel for sale
Ferris wheel is the most romantic amusement ride. It is also sightseeing wheel and giant observation. Riders can appreciate the beautiful scenery from a height and distance. Its speed is slow and the enclosed cabin seems safer for riders. Thus, almost all the riders could take the ride. And there are many beautiful legendary about lovers on ferris wheel, which could attract the people in love. Besides, Dinis also manufactures the ferris wheel rides especially for kids.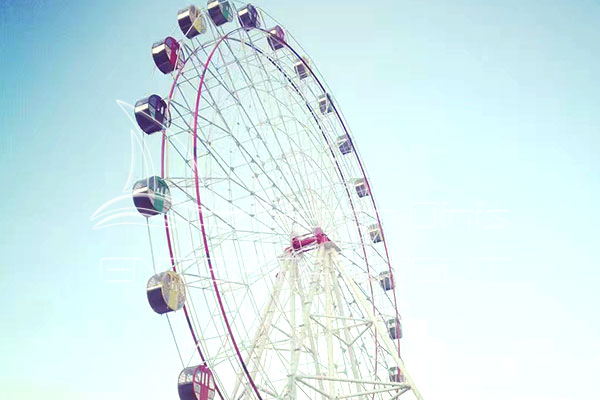 Classic bumper car for sale
We can find the classic bumper car not only in amusement and theme parks, but also general parks. It is also dodgem car and dodgems. In the past, bumper car is an indoor machine. Because it needed insulated conductor and special steel plate, which costs more. Now, the electric bumper car is more common in amusement parks. Riders always enjoy the collision feelings brought by bumper cars.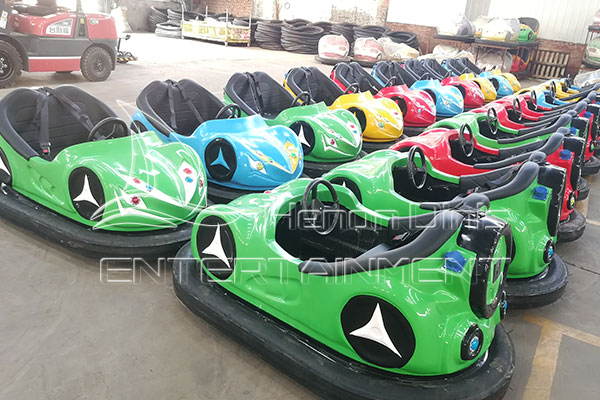 Classic roller coaster for sale
The earliest roller coaster was born in 17th century. At that time, it was the "mouse". Once launched, it quickly came into fashion. The roller coaster gradually occupies a certain position in amusement parks all over the world. It can be the most popular ride among old amusement rides for sale. On the rides, each car would seem as if it is going to go right over the edge before it makes a quick left or right turn. Thus, riders could get thrilling feelings and enjoy the excitement.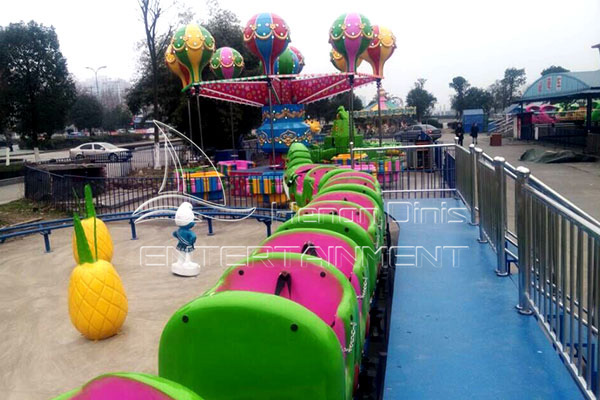 Vintage coin operated ride for sale
The coin operated rides are generally mini amusement equipment. Since they are specially for kids, the operational principle is very simple. Once you insert a coin, the equipment will swing. Its colorful decoration and lovely music always make children enjoy themselves to forget to leave. Besides, the coin operated amusement rides are affordable for all the people. At present, the vintage coin operated rides are so popular that they can common in small stores and even home.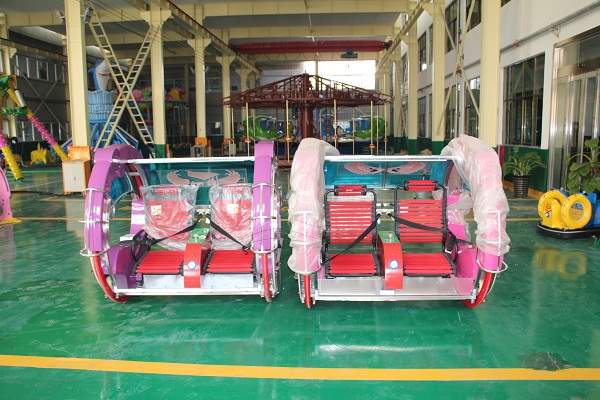 Do you want to buy a classic amusement park ride? If these rides can't satisfy you, Dinis has more amusement rides for you to choose. Please contact us for more information. Feel free to ask us if you have any problems and we will reply you in a timely manner.