Top Amusement Equipment Manufacturer- Dinis Amusement Rides
With the improvement of people's living standard, people increasingly pay more attention to their recreational demands. As a result, theme park machine is a great way for people to relieve pressure and have fun. The amusement park rides are increasingly popular all over the world. You can easily find various kinds of amusement park products in amusement parks, theme parks, shopping malls, parks, playgrounds, schools and even small stores. Thus, more and more people want to find a top amusement equipment manufacturer to buy city park rides.
Many people want to buy amusement games for sale for their amusement parks or theme parks to gain profits. There are also some people who want to buy backyard amusement machines for their kids. However, others are willing to purchase funfair rides for schools, playgrounds and something else. Whatever the purpose is, they are eager to find a top theme park entertainment supplier to meet their demands. Are you also seeking for an amusement equipment manufacturer? Dinis Amusement Machinery Company is your first choice.
Dinis has various cool amusement park rides for you to choose, including kiddie rides, adventure funfair rides, family amusement rides, inflatable rides, vintage park rides, etc. Come to Dinis to buy amusement game machines!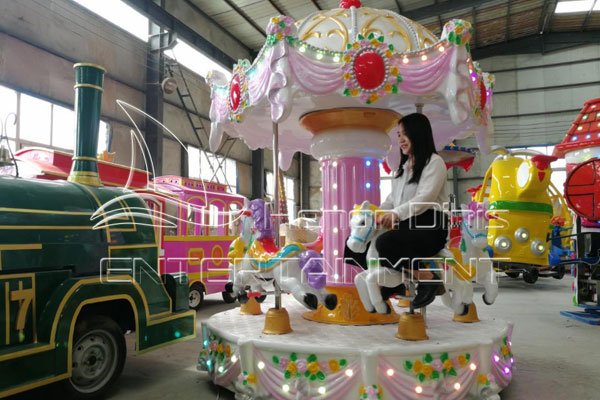 Profile of Dinis Amusement
Dinis Amusement Machinery Co., Ltd. is a professional company in the design, manufacture and sales of amusement park equipment in China. Dinis has its own factory and several workshops. In structure, it has head office, product department, sales department and logistics department.
The main products are merry go round, ferris wheel, train rides, bumper car, inflatable series, self-control rides, pendulum rides, mechanical bull ride, flying chair amusement rides and so on. There are totally more than one hundred kinds of amusement park rides in Dinis.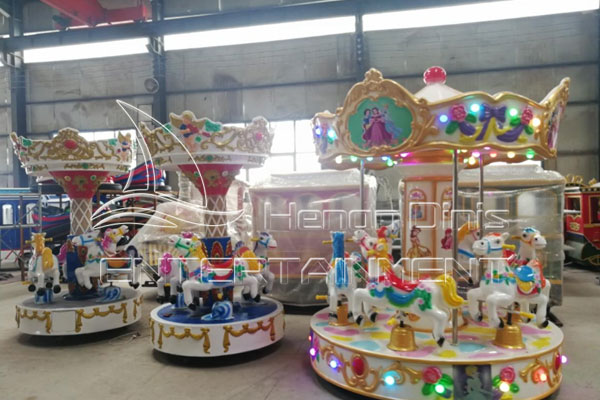 Under the support of excellent R & D personnel and skillful technical workers, the products in Dinis are popular with customers at home and abroad. Dinis has exported various theme park rides to Europe, Africa, North America, South America, South-East Asia, Middle Asia, almost all over the world.
All the products meet the national amusement manufacture quality standards. Besides, Dinis can customize the sizes and appearance of products according to your special requirements. The tenet of Dinis is "Quality First, Customer Supreme".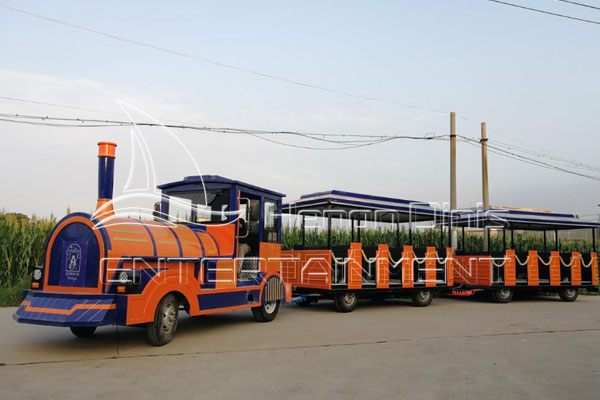 Competitive advantages of the amusement equipment manufacturer- Dinis
Where to buy amusement park rides? Dinis is a top amusement equipment manufacturer in China. It has many competitive advantages that other amusement game manufacturers don't have.
Adequate certificate
As a professional amusement equipment manufacturer, Dinis has passed the BV, ISO9001, SON and CE certifications. With the certificates, Dinis can produce and sell amusement park facilities at home and abroad. This is the prerequisite of all businesses. However, there are still many companies who sell parks and recreation equipment without qualification certificates.
High-quality materials
To ensure the amusement games machine performance, Dinis adopts fiberglass reinforced plastic and steel frames to produce amusement machines. In a word, the materials are high-quality and environmentally friendly.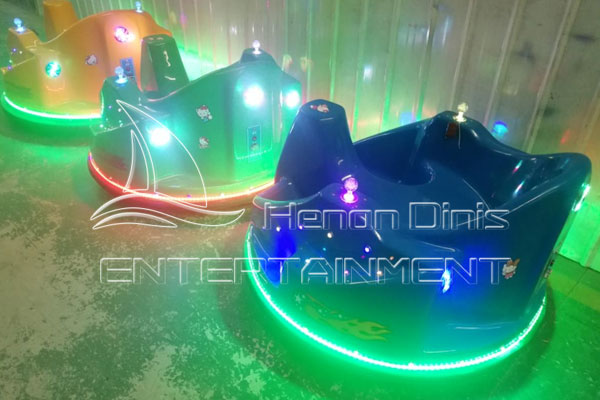 Amusement Park Bumper Car for Sale in Dinis
Capacity: 2 people/ passenger
Size: 1.91.20.9m
Power: 350W
Battery: 12V, 80A; 2pcs
Voltage: 220V
Application: amusement parks, theme parks, shopping malls, parks and backyards
Advanced technology
Dinis has advanced technology in the production of amusement rides. There are a factory and various workshops. In paint room, baking paint is a painting technique that sprays several layers of paint on the substrate and then finalizes the painting by baking in a high temperature.
Experienced workers
Dinis has many theme park ride designers and welders with rich experience. Thus, the amusement products in Dinis have fine craftsmanship.
Exquisite design
There is a design team in Dinis. Designers can make drawings about products. If you have special requirements on the size, appearance and other details, Dinis can provide specific designs for you.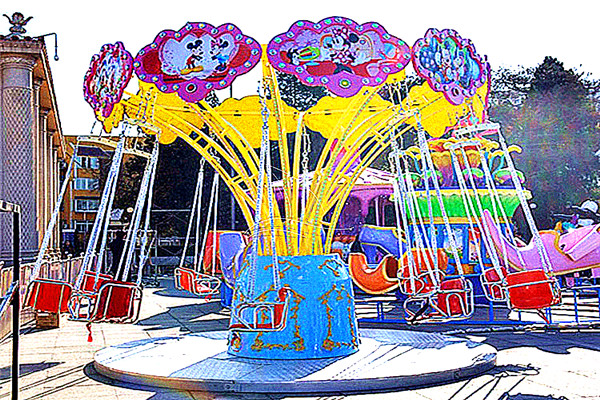 Great services
Dinis always takes customers supreme. It can provide not only great before-sales services, but also considerate after-sales services. If you don't know how to install the equipment, we will provide installation services. If you need a maintenance service, we'll also offer. Whenever you have problems, we will provide thoughtful services.
Factory price
Dinis is a self-manufacturing and self-marketing company. It doesn't need to pay agency fees, so it sells amusement games directly at factory price. Thus, compared with the agents, Dinis has unrivaled price advantages.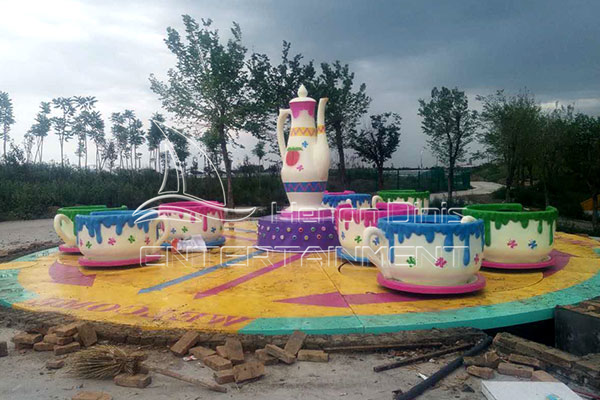 Different types of theme park rides in Dinis
Based on different consumer groups, Dinis approximately has three types of amusement rides. They are kiddie amusement rides, family amusement rides and adventure amusement equipment for young people.
Kiddie amusement rides for sale in Dinis
Octopus rides and self-control series for sale
Octopus ride is a self-control amusement equipment which rotates around the central axis. Likewise the ride has an octopus appearance. It can easily attract children when they see it. The ride has 5-8 rotating arms, and each cabin can hold 1-2 passengers. In addition to octopus ride, there are also other self-control rides, like self-control plane rides, etc. Kids can not only have fun, but also feel the charm of technology.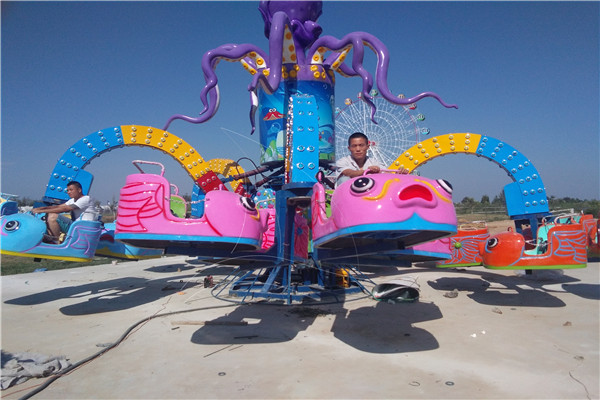 Amusement trampoline bungee and inflatable series for sale
Trampoline bungee is the most popular playground ride for kids. Kids can jump arbitrarily on the ride. It belongs to the inflatable series. The rides are easy to dismantle, move and install. Thus, they are suitable for carnivals and fairs.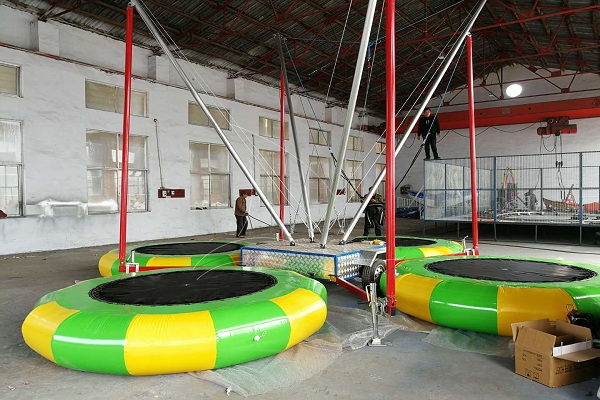 Kids mechanical aircraft for sale
Kids mechanical aircraft is a new type of rotating amusement equipment for children. Similarly, it has beautiful appearance and fun way of movement. Kids on the ride will feel like flying in the sky. This is a fresh experience for children. Thus, children always fall in love with the ride quickly.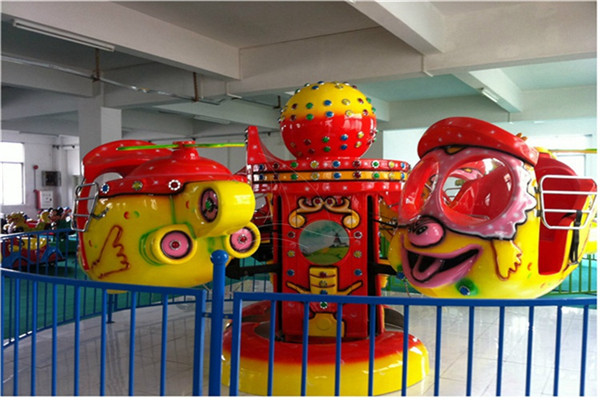 Family amusement rides for sale in Dinis
Carousel ride for sale
Carousel is a classic amusement ride, which is suitable for people at all ages. When the equipment starts, it goes up and down with sweet music slowly. Therefore, a whole family can take the carousel ride to create memories and have fun.123456789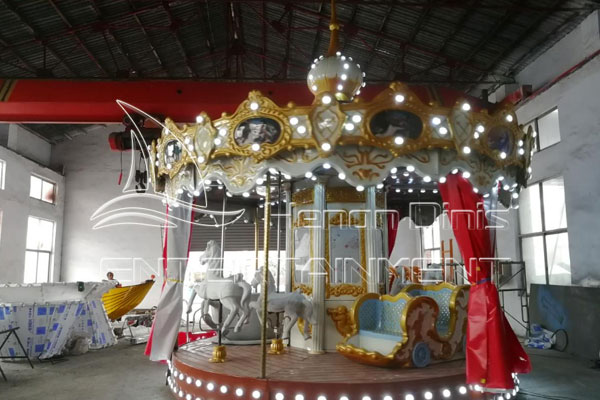 Family Amusement Park Carousel for Sale in Dinis
Cabin: 16 carriages
Capacity: 16 people/ passenger
Area Size: 5.5m*4.8m
Power: 3kw
Voltage: 380V
Light: LED lights
Application: amusement parks, theme parks, shopping malls, resorts, parks and family fun centers
Bumper car for sale
Bumper car is an amusement park machine that makes collision without any worry. Each car can hold 2 passengers, so parents can take their kids to the ride with them. In this way, the ride can not only bring fun to players, but also narrow the distance between parents and children.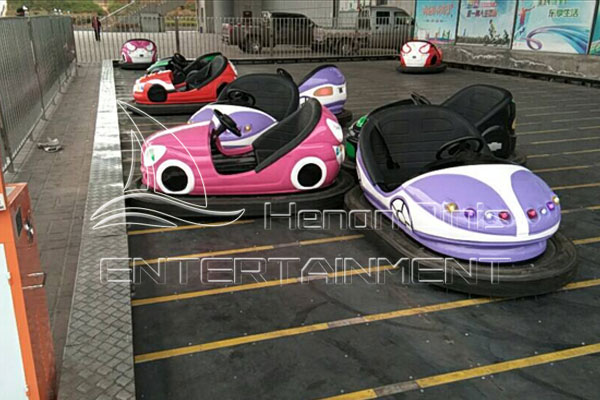 Fun train rides for sale
Nowadays, train ride is not an amusement way, but also means of transportation. It generally has antique train ride appearance, simulator whistle sound and smoke system. Therefore, riders will feel like taking the real trains on the ride.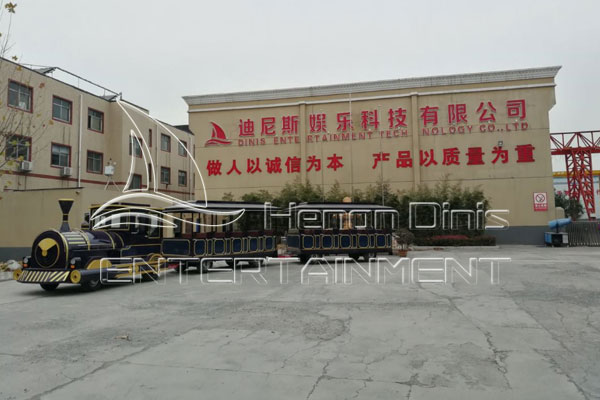 Indoor amusement park rides for home, backyard and more indoor areas
Hot sale indoor playground naughty castle for children
The indoor naughty castle ride is a soft amusement equipment for children. There are various themes of indoor playground rides with colorful amusement ways, such as forest, Viking ship, etc. The ride is safe, exciting and challenging. Children could exercise their abilities and enhance their self-confidence.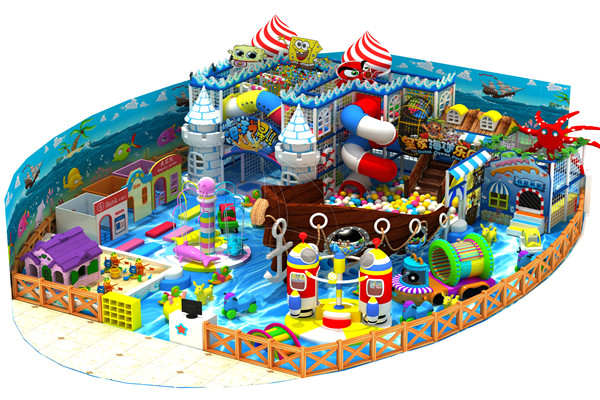 Backyard indoor mini amusement train rides with tracks for sale in Dinis
Increasing number of people have the demand for a mini park ride in their homes for children nowadays. Mini kids track train rides is a popular amusement ride for backyards. On the ride, children will feel like taking the real train. Dinis factory could customize the appearance and design of the indoor amusement park train rides with tracks according to your specific requirements.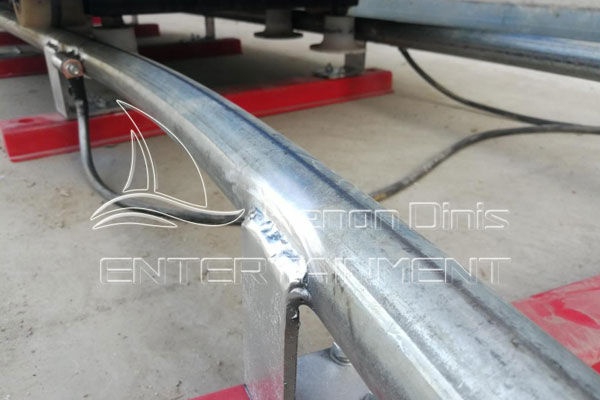 Indoor small coin operated amusement rides for shopping malls and stores for sale
Due to the space limitation, the coin operated amusement rides are also suitable for interior area. Besides, the coin operated rides are mobile and cheap rides. Thus, if you have any interest, you can simply start the business with low costs for your amusement parks, supermarkets, shopping malls and even small stores.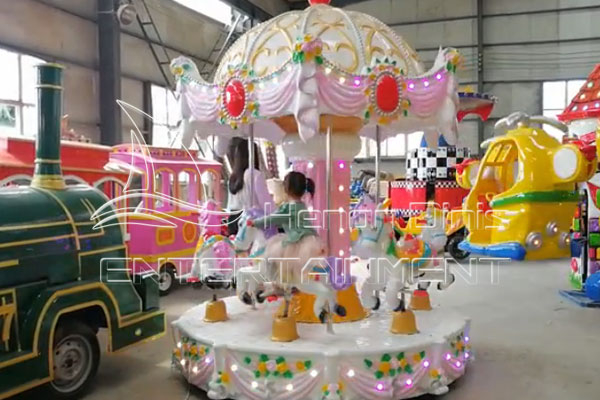 Adventure amusement rides for young people for sale in Dinis
Thrilling roller coaster for sale
For many people, extreme roller coaster is undoubtedly the most impressive funfair ride. Roller coaster has sharp turns, steep slopes and plummeting drops. It is quite thrilling, but it is popular. For instance, in order to get thrilling experience for two minutes, some people are even willing to queue up for two hours.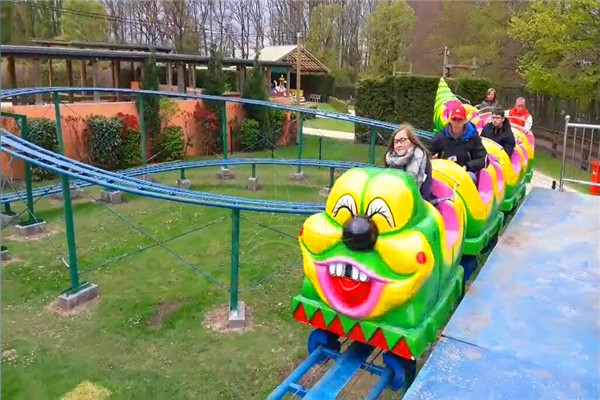 Scary pendulum ride for sale
The pendulum ride makes the circular motion along the horizontal axis. During the process, people will fully feel the sense of weightlessness. Thus, it is thrilling, scary and exciting.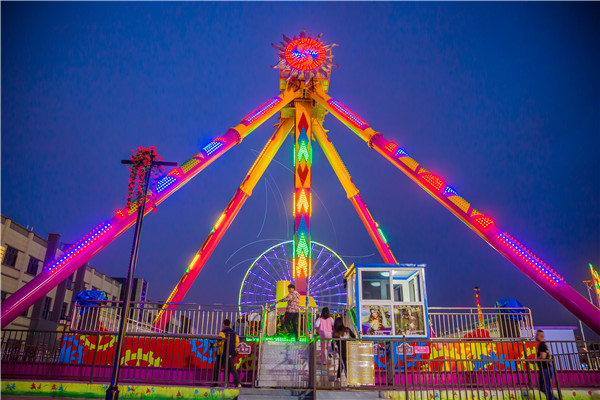 Adventure pirate ship for sale
Pirate ship ride is the second most popular adventure funfair ride after roller coaster. When the equipment starts, it will rush to the peak and fall into the bottom repeatedly. The movement will last for a long period of time. Thus, it is as scary as roller coaster.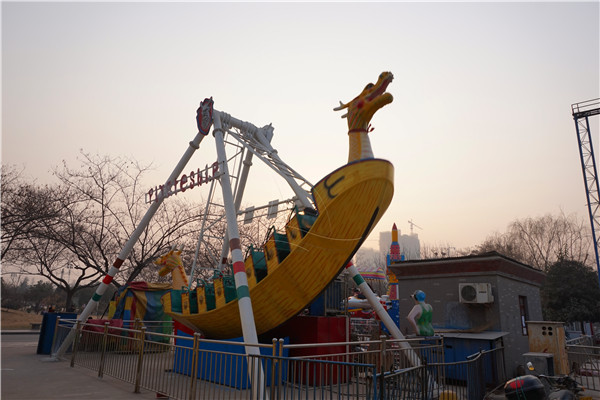 To sum up, the above products are just parts of the amusement machines in Dinis. If you have other needs, contact us and you will get what you want.
How much does an amusement park cost in Dinis?
As a direct-sale amusement ride manufacturer, Dinis sells high-quality amusement rides at factory prices. We can't guarantee the amusement rides in Dinis are the cheapest in the industry, but it is certain that our prices are the lowest among the amusement park equipment manufacturers that produce high-quality equipment. In Dinis, many factors, such as the ride configuration, pattern and size, will affect the prices of theme park rides. For example, the luxury and large amusement park ride machines cost more than the simple and small amusement equipment. For free quota of any theme park ride, send inquiry to us!
Are you finding a top amusement equipment manufacturer? If you want to buy theme park rides, contact us! We'll try our best to be a reliable partner.